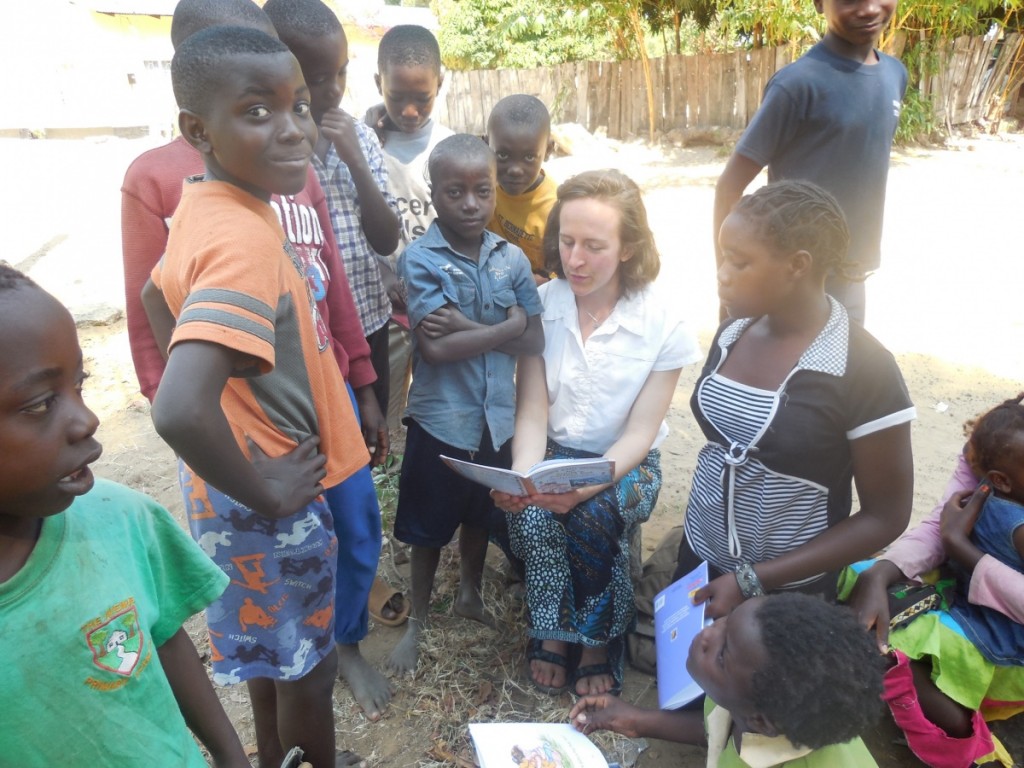 Hello from Zambezi! Thank you everyone who has posted to the blog already. Josh and Mateo read your posts to us this morning during breakfast and it was a very sweet way to begin our first full day in Zambia. Thank you for reminding us that we are loved, thought about, and cherished.
As posted earlier, we did make it to Zambezi after quite a bit of traveling. However, the welcome we received getting off of those bush planes instantly made our fatigue fade into the background.
Taxiing around the corner, I looked out of my window completely taken away. Easily a hundred people had gathered around the spot where our planes would let us off to welcome us to Zambezi. They were singing, clapping and cheering for us. A swarm of children ran up to the planes and pulled us out, taking us by the hand and hugging us from all sides. A group of Zambezi women sang to us "welcome to Zambezi" and another group of school age kids dressed in uniforms also sang to us. Being on the first plane, I had the opportunity to watch as the other planes landed and to see the surprise and overwhelming joy on the faces of my companions as the people of Zambezi surrounded them with love.
From that moment on, I have felt a multitude of emotions. I think this is because my head is trying to adjust to what my heart already knows. These people accept us as their family, especially the children who have claimed each of us as "their" brother or sister. They want to know us, they want us to read to them, to play with them or to simply walk with them hand in hand. Realizing that my presence can be a present has been both joyful and humbling for me. I don't know quite yet how to make sense of it all. Hopefully, during our first reflection after dinner tonight I'll be able to process the past two days a little more.
One thing is for sure though, I am thankful to be here in Zambezi and to be experiencing a new culture through the eyes of the people.  I can already tell that Zambezi is a special place. I'm looking forward to learning and discovering more each day.
Much love to family and friends of Zambezi 2013. Look out for daily blog posts from my companions.
Tamryn Aalvik, Class of 2015