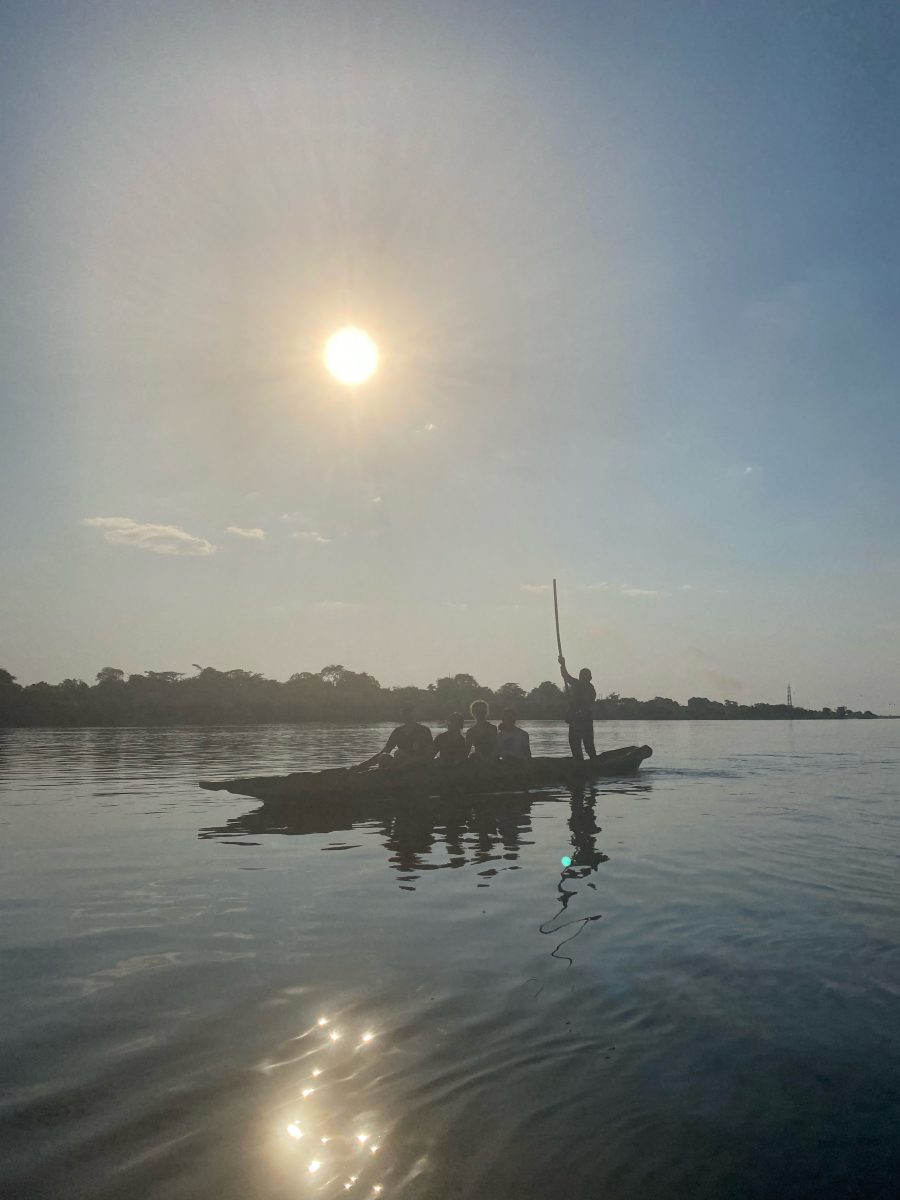 Good morning to loved ones at home,
Happy Monday from Zambezi. Today required more willpower than usual to roll out of bed after our weekend in Dipalata. Hattie's peaceful alarm (if you heard my alarm, you'd understand why I'm calling hers peaceful) rang at 6:40 am for our regularly scheduled run. Here's how my conversation with myself went:
"Should we skip today?"
"No."
"But we're absolutely still exhausted."
"It'll be good for me."
"But you'll be back to your 5 miles in 2 weeks. And we're EXHAUSTED."
"I'll stress if I don't go. And I'll feel better."
"But-"
"Ok. Let's go."
Should I have let my body rest one more day? Perhaps. But I am thankful I rallied to join Hattie, Claire, Grace S., and Bella on our run on our new route, which I have to say I prefer. It was a beautiful morning and I know that my mind will thank me for going later.
We enjoyed another wonderful breakfast prepared with so much love by Sierra, Lauren, and Grace E., which included my favorite food in the whole world, avocado toast (I'm surprised I didn't eat all of the guacamole last night) and delicious granola cookies that have been crafted on the duration of this trip, a recipe I'll be bringing home. Shortly after, our health team headed for their day-long excursion to the remote village of Kalondola, the education team to their respective schools, and my Business and Leadership friends and I prepared for our class today.
Today's class was certainly interesting as our topic was Women In Business. As a class, there are more male students than female students, so it was interesting how most of the discussion was driven by the men. Megan, Bella, Kendall, and I kicked off class by describing important women leaders in our lives. I started by describing my karate sensei, one of the most powerful women I've ever met, and someone who has been incredibly influential in my life and how I've grown as a person. We continued, and members from the class also shared. The class grew lively, in the words of our student Hendrix, when we moved on to our discussion questions. As we asked our students about gender roles in Zambezi, the group erupted into a passionate conversation about why women work or remain in the home. While I expected coming in that gender roles would be very different from those I am used to in the States, it was definitely a different experience to hear from those who experience these gender roles themselves. There was much to consider, but I'll leave with something one of our students said that I appreciated: "Anything a man can do, a woman could do better."
We made a quick market stop before lunch, where we deeply missed the presence of our health team and Kris. I achieved a big accomplishment after: I finished the 751 page book that I started when we initially left the US! Thank goodness. I'll be moving on to a book entitled Confess, which my mom raves about.
Later, Jeff informed us that we would be taking a ride on an ox cart to the river at 2:30. It wasn't until 3:34 when we concluded that there probably would be no ox cart. But this didn't stop us! On Monday and Wednesday evenings, we go to Zamcity, a program run by our good friend Debby that introduces sports to kids. With the white pickup truck—that has definitely seen some things, iykyk—in Kalondola, we opted to canoe down the Zambezi near where Zamcity takes place. Joined by Mama Katendi, Jeff, Kylie, Hattie, Bella, Megan, and Lauren, we tried our best not to tip the small, narrow canoe. I was screaming on the inside the entire time.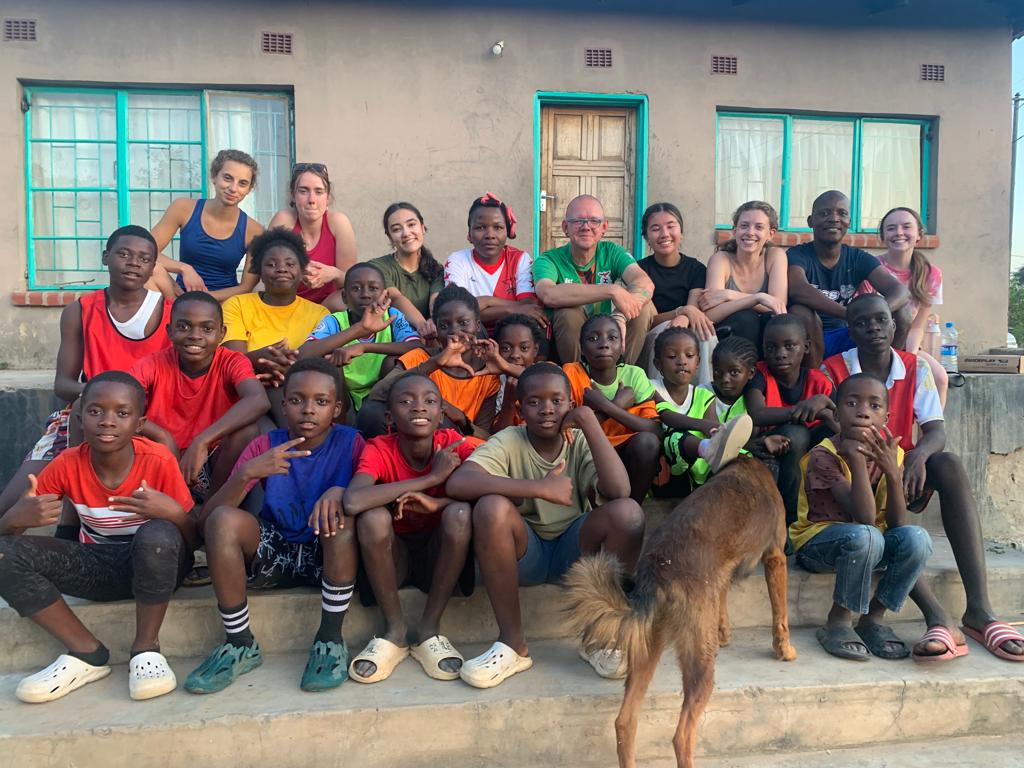 At Zamcity, we threw around a frisbee with some of the kids, who clearly have been practicing since our last match, then Debby had us "warm up." Little did we know that "warming up" was playing lions and children (?), a game equivalent to sharks and minnows. With Jeff as the first lion, he called to us, "children, come over!"
"We're scared!"
"Why?"
"Because of the lion!"
"The lion is dead!"
Commence the running. While this "warm up" could have easily worn us out, our spirits were high as we transitioned into another game of ultimate frisbee. I am proud to say that my team—Team Girl Power + Jeff and David—won with a close score of 9-1. I even scored once. Hooray!
Members of the health team intercepted us at the field after a long and interesting day. While some drove home in the tough as nails pickup, a few of us walked back to our cozy convent, meeting our other friends with love and joy and excitement to see each other after the day's events.
Today was a brighter day compared to the last three for me. In an ideal world, we leave our struggles from home when we travel. But sometimes they end up in our suitcase, anyway. I've done so much reflecting over the last few days, and I put pressure on myself to forget it all, to not let it interfere with my incredible experiences here in Zambezi. But these struggles are not something you can just shut off, even when you know you're in a position of great opportunity. As a chronic over-thinker, I've reflected a lot and as we played Lion, the silly little dialogue struck me. We are called to cross—to safety, to prosperity, to a new place—but we say we are scared. Scared of the things we carry getting in the way. "But the lion is dead"—we try to forget about it, but we simply can't. But we run anyway. Despite the tough things we might be carrying and the potential risk along the path, we still choose to take the run, making the journey to a new spot in life. Yes, we have to navigate these struggles, but with enough resilience, we don't let the baggage prevent us from running into a future that has so much potential.
Woo. Okay, enough contemplating life. For those I love at home, I miss you all so much and look forward to seeing you. Yes, I'm staying safe. Yes, I'm wearing sunscreen. And most definitely, yes, I think I'm growing. Dios vaya contigo.
Best,
Dee Leyba, '24