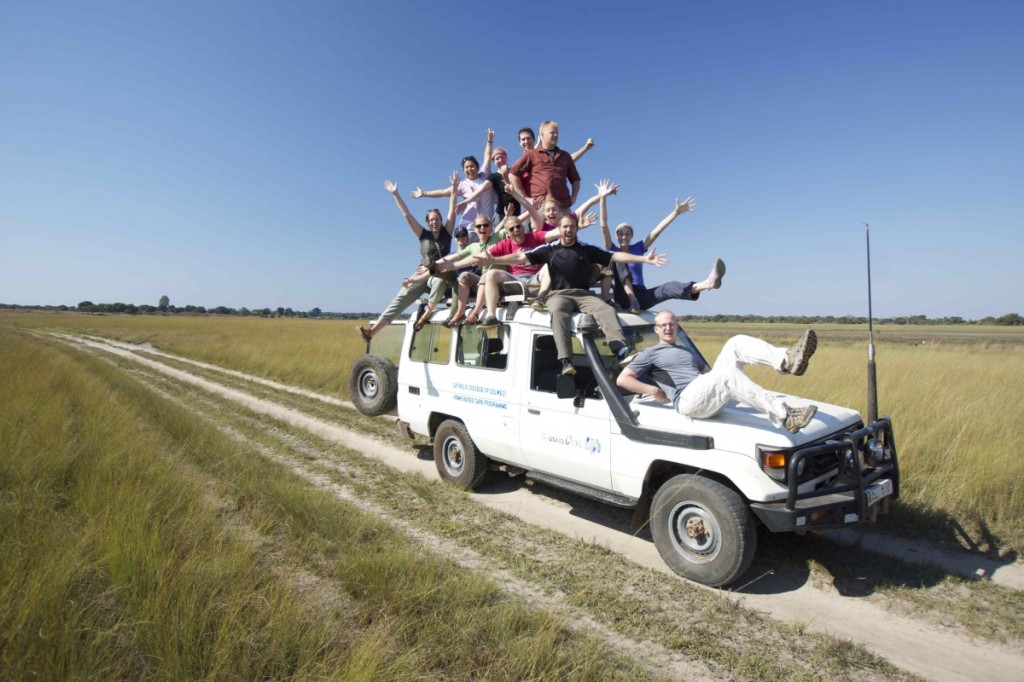 Over the past two weeks I have been intentional about spending time with Zambians outside of the classroom setting. Whether that entails playing soccer in a nearby village or sitting at a computer teaching aspiring individuals Computer Science and Computer Engineering. These different encounters have created bonds between me and the different individuals I spend my free time with. While this sounds great and worthwhile, most of my not so beautiful challenges have come from this relationship building. This may seem counter to what may be expected but as an American I am labeled with many assumptions and preconceived notions of wealth, status, and stability. It also doesn't help that I am teaching members of the community how to use computers, which in Zambezi are extremely expensive and hard to come by.
These notions are creating expectations and barriers when I am building relationships. The first of these was with an 18-year-old boy named Michael. We met my first week here while dancing around a candle one night at my home stay. I walked out to his village a few times to play football (soccer), and he also came after one of the computer classes hoping I would teach him and his little brother how to use a computer and download music. This was great until he started to ask for things. Josh warned us that this might happen, and of course it did. Michael asked my soccer ball, told me he would like a backpack because he has to carry his schoolbooks by hand to and from school, and he wants a memory card to get his phone to work properly. Were all these things the sole purpose of him hanging out with me?
I also have been teaching two 20-year-olds, Samuel and Patrick, computer engineering after our afternoon classes.  One day at the end of a 30-minute walk with them they told me that they want me to get them out of Zambia in a few years. They thought I would have connections that could get them to America for free and then they could make a lot of money. Another guy by the name of Steve came and asked me to teach him how to write code and create programs for computers. After teaching him, he came to me a few days later asking for a certificate from Gonzaga University so that he can get a job. He told me that if you go to an employer and claim you have a certain skill set you must show proof of completion of a class to get hired. Showing an employer that you have a certain skill is not a custom in Zambia; you must have a certificate. After explaining to him that I am just a student of Gonzaga he understood that I didn't have the authority to give university certificates.
I have kept putting myself in positions to get to know people and it has been ending with me having to give bad news about their expectations of me. My most upsetting encounter has happened three times where a student has come to me asking either about Gonzaga University and how to go to school there or how they can get funding to go to a university in Zambia. Graham, a student who wants to attend a Zambian University, asked me this question. He told me that he graduated grade 12 and that was where everything ended. He has always desired to go to a university, but in Zambia a small percentage (less than 1% in the Zambezi district) go to a higher learning institution. Not knowing exactly what to say, I asked him if he had access to a computer and Internet, thinking he could Google search scholarships; he said no. After that, I remembered Josh saying that the computers we bring are meant to be for the community. So I told him that the only thing I can do for him is to ask if the Parish Priest will let the community use the computers under supervision while the Gonzaga group is gone. After hearing that, Graham got a big smile on his face just by the fact that he might have access to a computer that he might be able to use to find a potential scholarship for a university that he hasn't applied to. After leaving that conversation, I was so upset at the fact that I could do almost nothing for a man who wants to attend a university more than some Gonzaga students do.
From all these experiences I have formed relationships that all have some aspect of expectations involved. I understand now that I am seen as an opportunity to those I am forming relationships with. Some see me as a wealthy, educated man who can help them get from where they are to where they want to be. It is upsetting that it is hard to form authentic relationships here that are free of these barriers.
Fortunately I have a student who is a big football fan. Jevious (Jay-v-us) is one of the students in the beginner computer class. He and I began talking about the 2014 World Cup and who we thought would win. This sparked a conversation that lasted three hours and included a plethora of subjects. I have continued to talk to Jevious and he has so many dreams and desires, yet over the past week he has never asked me for anything during conversations that regularly last 3-4 hours. He is determined to come to America so he and I have been spending time describing our cultures to each other. This is the authentic friendship that I was hoping for. It has allowed me to understand that not all Zambians look for handouts from Americans but rather that there is a good amount who do want to be in community with us and build relationships that can last.
Since being here in Zambezi I have been faced with many beautiful challenges that have encouraged me to grow spiritually, emotionally, and physically. My beautiful challenges have caused me to sit and contemplate how this culture, focused on generosity and oneness, can impact my understanding of my own culture as well as my understanding of self. These struggles to build authentic relationships have been challenges that have caused not so much contemplation but it rather left a pit in my stomach. As my time here is coming to an end, I hope to leave my relationships in places that can, in some way, benefit the Zambezi community after I leave.  God bless to all who see this blog and I am excited to come home and tell you more of my adventures.
Mark Beck, Class of 2015
Romans 8:31-39
P.S. Papa, Grandma, Mom, Dad, Kel, Jenny, and Mikie… Love you all and can't wait to tell you all of my adventures.