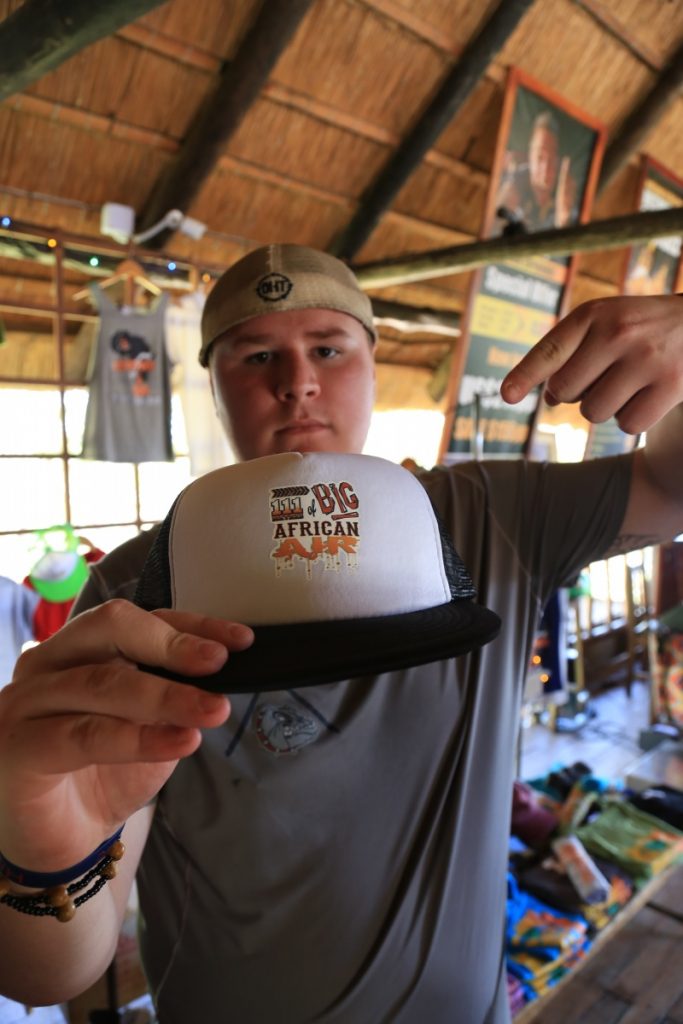 "Okay. I am going to ask you a question that I probably already know the answer to but that I need to ask because if I don't ask, I will explode. What the hell are we doing here?"
These words tumbled out of my mouth just like the crumbs that had recently fallen from its corners. Either the apple crisp that I had eaten was extra crumbly, or my mouth really couldn't help but fall open in disbelief. I entered the Royal Livingstone Hotel proudly wearing my new chitengi shirt, with two opposing roosters emblazoned upon my chest. I wore it as if I were a 6'4" middle finger screaming that I did not belong to the world that I was entering into. But from the first zebra casually grazing on the lawn out front, to the one greeting me as a tasteful rug beneath my feet, I could not find a place where I could disappear. I took a step back into time, a time in which people like me stayed in a place like this and held invisible power over other individuals. I felt as out of place and lost here as I had during my first days in Zambezi, despite the extreme contrasts of the two places. I was confused about what my purpose was and what exactly I was getting from this experience. All I knew right then was that I was angry. Not at the people that stay here because I can never know what they do or think when they visit here, but about the history that this place represents: The oppressive regimes that this building displays and how, even to this day, similar regimes continue to exist in all corners of the globe.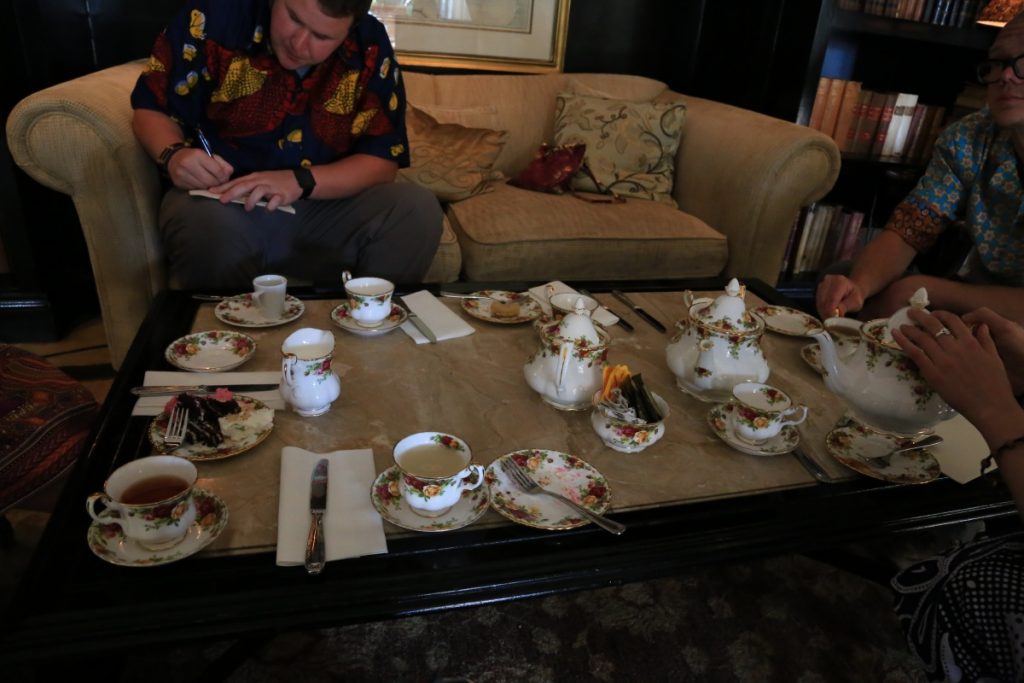 "Why do you think we are here?"
I quietly read a copy of National Geographic from WWII, gawking at the quality of the pictures and amazed at the time capsule that is sitting in my lap. Right now, I am in 1943, transported to a year that I have only read about, and I am learning so much regarding both the military conflicts, as well as the social, economic, and cultural issues that were present at this time.
"Did someone ever make you stop reading?" Jen asks, with a hint of curiosity and laughter.
"My mom did…as a punishment," I laugh, thinking back to the nights when I was caught under my tent covers, flashlight in mouth, reading a book in secret because I was supposed to have gone to bed 4 hours before. Right now, at this moment, this copy of National Geographic that I am flipping through is my safety blanket. It is holding back the emotions that I am struggling with. Right now, all I want to do is leave. I don't belong here, not in a 'I don't have enough money' sort of way, but in a 'I feel gross and weird to be sitting here having tea and crumpets sort of way' in a place that represents the oppression of a culture and people. Jeff stated at the beginning that he was told "if you dress normally, come in a small group, look like you belong (and in most cases, this means being white), you can get in without paying and no one will notice."
As the Aaron Ausland article 'Staying for Tea' has been quoted in these blogs saying, "It doesn't depend on us." But I can't help feeling guilty, feeling like I am contributing to something that is the opposite of what I had just experienced, that I was letting the people that I had made relationships with in Zambezi down, and that I was casting judgments and opinions towards the people who stay here and see this as their experience of Africa. The stuff that is sitting inside this building, (the artwork, china sets, cigar cases, decanters full of a multitude of whiskeys, the furniture), the building and site alone, could pay for the education costs of the entire village of Zambezi. From school fees starting after 3rd grade all the way through to university costs (roughly 6,000 kwacha per term). But here I am, in my blue shirt with roosters and chicks running around the breasts and shoulders, drinking tea from china that I will probably end up breaking due to my eternal struggle of being too big for indoor use, like nothing is happening or has happened.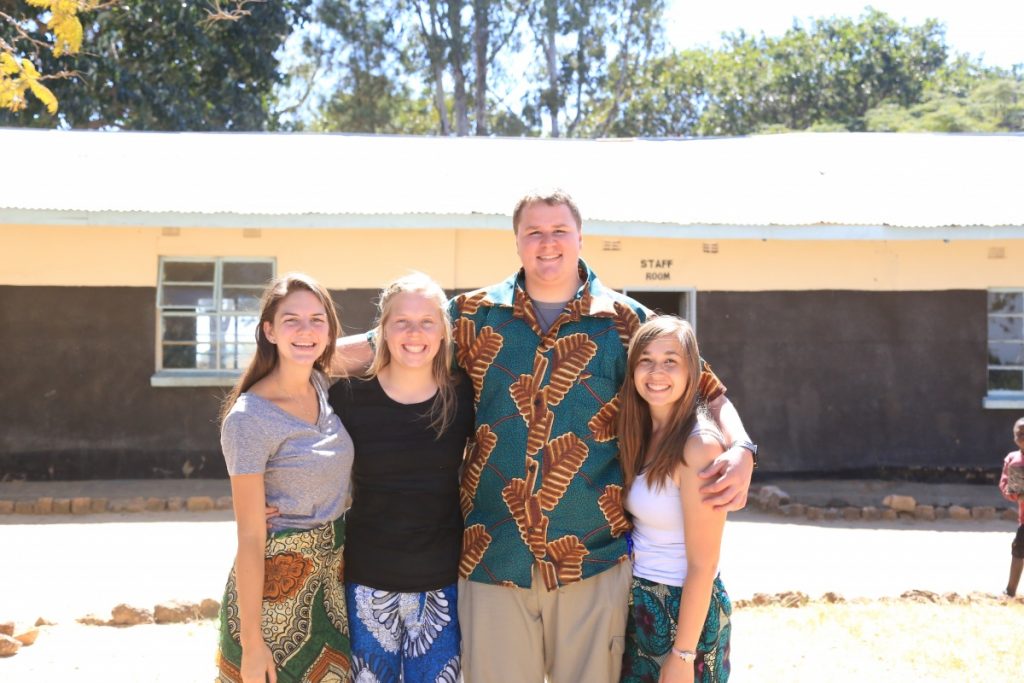 "Because…"
I break down. Well, in my own terms. Breaking down in front of someone is such a personal thing and means something different for everyone. For me, it means struggling to push back the burning tears that flood my eyes, struggling to speak in between intermittent, baby chokes and trying to hide the true emotions that flood from the end of my bent toes to the top of my short hair. I don't do this nearly enough and still struggle with letting the emotions that I feel come rushing through my body like a herd of elephants trying to make their way to the cool river. However, in this moment of utter vulnerability, Jeff just stares and lets me ramble on and on until I finally reach the conclusion that I have so desperately been searching for over the last month. We come here because in reality, this is what many people think of when they think of Africa. They think of the big five, of safaris, of Victoria Falls, of all-inclusive resorts, of the beauty that this continent offers. However, if we did not come to these places and experience these things as well, we would only have one half of the story.
The Royal Livingstone, the city of Livingstone as a whole and other big cities just like it, are just as Zambian, if not more to Zambians, as Zambezi and the other towns. This idea that we spent 3 weeks in a little town in the Northwestern Province and because of this, we know all that there is to know about Zambia and Africa as a whole, is an incomplete picture. It is one piece of the story that does not allow us to better understand what it means to be from this place, to live and work in this area. The reality is that the Royal Livingstone and other resorts like it provide jobs for hundreds and hundreds of people. They offer them the ability to feed their families, to provide a roof to protect themselves, the ability to be a normal human being who is looking for both necessities and comforts that make us all united in this life. Right after coming to this realization, while trying to hide my half puffy, half red eyes, scribbling away in my fifth little journal, our waiter Danisto reminded me what it means to be live in relationship with others. He walked up, grabbed the last menu off of the table, opened it and said "Here, keep the leaves. I see you scribbling away and this will help you remember." This man, who didn't even know my name, offered me the greatest insight into what this entire experience means. No matter what part of Zambia you are from, no matter your reason for coming, the genuine human to human contact and interaction is what it means to be from here. If my only perspective was Zambezi, I would be missing a majority of what Zambia truly is, who the people are, and what it means to be from this sandy, lovely place.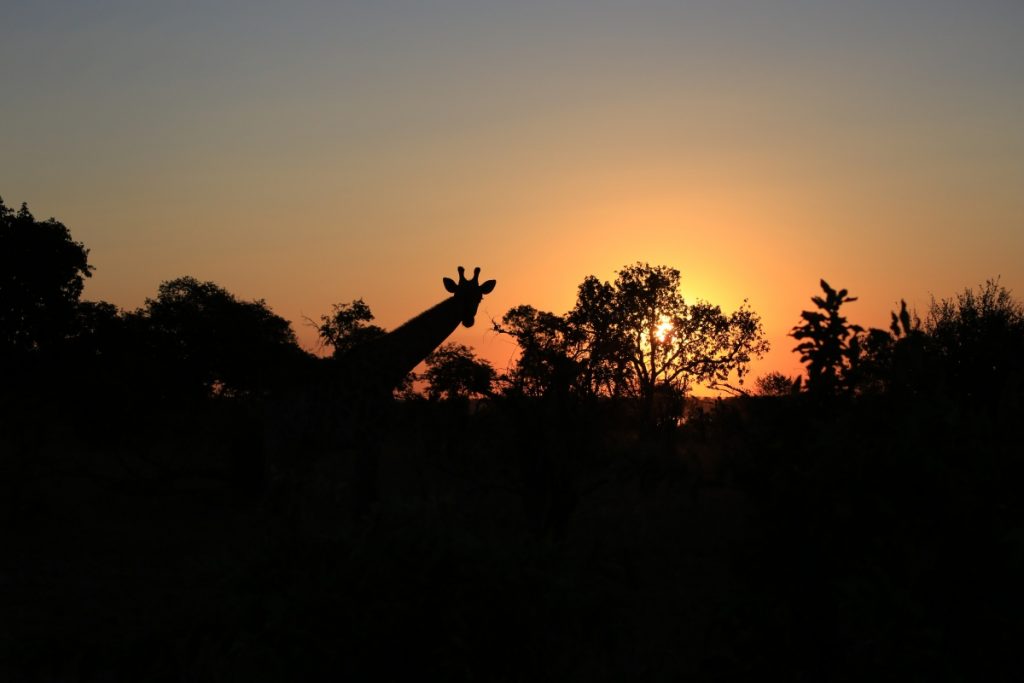 "So what now?"
These conversations and realizations in reality do nothing to quell my fear and difficulty in understanding what my place here among these people really was over the last three weeks. I still have questions and issues that have arisen while being away from the dingy, mustard yellow walls of the convent. I have others that will come from my time here in Livingstone. There are questions and issues that will constantly arise and follow me moving forward. And the truth is, I don't have the answers right now, I may never find the answers. However, I need to move forward with this realization and fact in order to process and better understand what it is that I have gone through. The time that we have spent here in Livingstone allows us to bridge the gap between our own personal experiences and what others perceive. It allows us to accept that we have left Zambezi and help to move forward from this experiences and the relationships we made, finding glimpses of those people in our lives back in Spokane and beyond, continually pushing us and helping us grow.
When I arrive home in two days, to my place, what will my experience be? Will I be new, filled with the experiences, questions and relationships that I have gained from here? Or will I fall back to where I was, leaving behind the person I have become? All that I have done here and all the relationships that I have built have been a collection of perspectives and tolerances. These are the same things that we deal with in the States. We don't always understand different perspectives and cultures, but I need to continue to accept that things are different, not wrong. My time in Zambezi has shown me that you can read 1,000 books about a place, about a people, about a culture, about an idea, about a subject, but nothing compares to the real life experience that one receives from going out and interacting with whatever you have read about. Interacting with the different parts and pieces, getting to meet the people, building relationships with them. I wasn't here to give knowledge, but to learn and support it. So thank you Zambia, for making me look up from the pages of my own story to better support others in their own writing and understand those that make up this world.
Kisu Mwane and Salenuho Mwane Zambia,
Andrew Mercer
Class of 2016
P.S. – We are leaving for Lusaka in roughly five hours. We are going to be bouncing around the roads of Southern Zambia to Lusaka, where we will board our first flight to Dubai, then our short skip and a 14 hour hop to Seattle. We all cannot wait to see you and will be home in Seattle at 12:55pm tomorrow. See you then!
PPS – Kayla Rose, I cannot wait to see your face. I miss and love you so much. Thank you for always being there for me.
PPPS – To my Family, all is well. I cannot thank you enough for your love and support. I made it through with only a minor infection in my foot and slight bumps and scrapes. Nothing out of the ordinary. Cannot wait to see you all.