As a kid I can remember being terrified of hospitals. Though it was not that often, I can recall the uneasy feeling I would get whenever going to the hospital for a friend or family member. When I think about these trips the thing that I disliked the most was having to sit in the waiting room. Though my overall fear of hospitals has subsided since starting my clinical experiences through Gonzaga, I think that the waiting room will always be a place that will make me feel uneasy, due to the nature of a hospital waiting room. Making people sit in the discomfort of their situation. Whether it is the discomfort of physical or emotional pain, fear of the unknown, or the frustration of unanswered questions, the waiting room forces you to sit there and be uncomfortable.
We are just about to enter into our third week of being in Zambezi and after giving it some thought; I think that I am stuck in the waiting room. And how I got here did not take much effort. One night I simply asked myself, "What is my role here in Zambezi" and bam, I checked in, was told the doctor would be right with me and to please take a seat.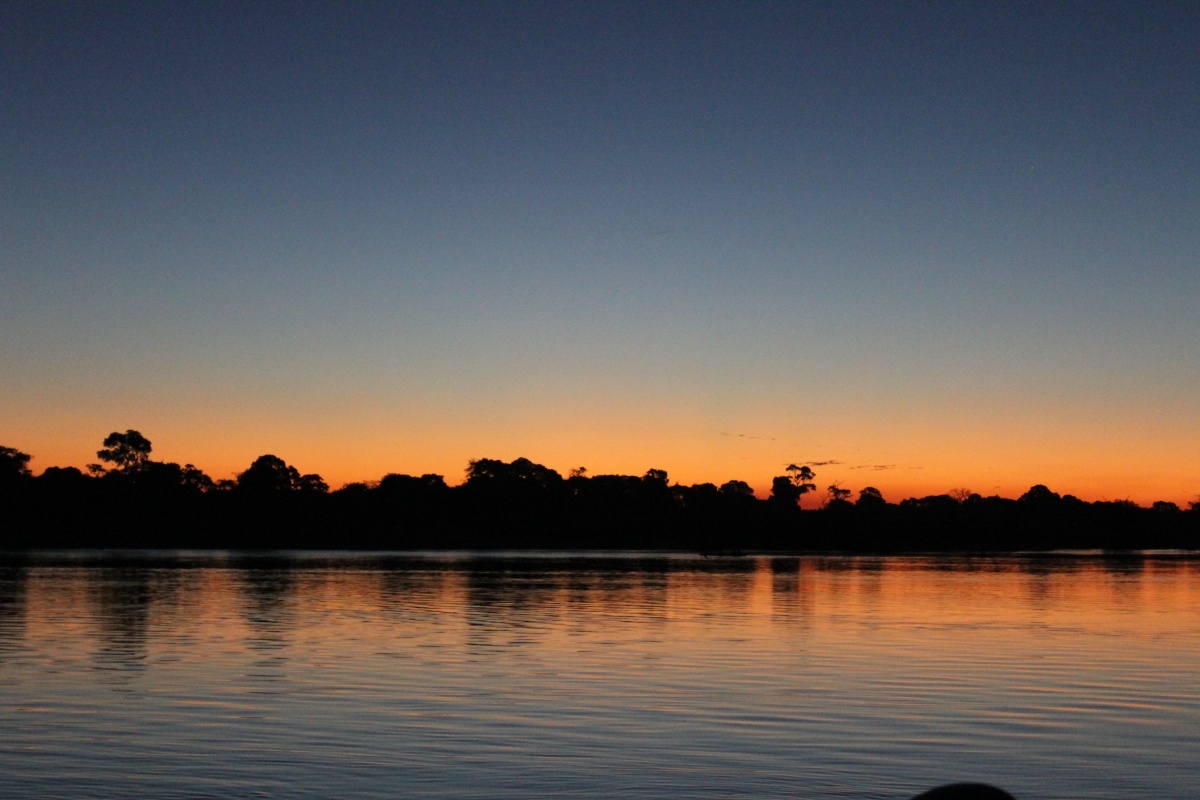 Before coming to Zambia I felt like this question had a clear-cut answer. Our goal was accompaniment—to work alongside the Zambezi community, making deep and real friendships through the process. This turned out to be a lot more complicated than I thought it was going to be. We often talk about how the days are long, but the weeks are short here and it is crazy to think that we only have a week left here in Zambezi. I started to feel like I was running out of time and this question that lingered was still yet to be fully answered. And from this one question even more complicated questions started to pop up. I wondered if, with this short of time, would I actually be able to accomplish the practice of accompaniment? Is our short time here doing more harm than good when children skip school to stand outside the convent gates, hoping that the chindeles will come out to play? Are we taking more than we are giving when the health team travels to rural communities outside of Zambezi and teach for an hour and in return receive food and gifts that are valuable resources for the village? How do we decide which girls will receive one of the limited period kits that we have to help them stay in school from those who will not? And now that I have experienced what I have experienced, what am I going to do when I get back home?
Sitting in unanswered questions for the passed couple of days lead me to become frustrated. Sitting in the discomfort of being celebrated wherever we go, receiving gifts and hospitality that felt undeserved, and feeling like a burden in the passed couple of days lead me to become frustrated. This experience has brought me back to a hospital waiting room where all I wanted was answers so that I could stop feeling uncomfortable. For a while this frustration made me think that it would have been best to never ask or think about these questions because the answers would never come. But one night as our group was talking about what questions we are asking and what was making us uncomfortable Morgan Green brought up a concept that I was not able to see because of my frustration. She said, "What if the whole point is to sit in the discomfort". I had never considered that sitting in the discomfort would ever be the solution to my problem. But the more I thought about it the idea started to make feel a sense of release. I think that I had placed this pressure on myself to have everything figured out, to work hard to find the answers to these questions and to find a way to be comfortable with the things that were bringing me discomfort. But maybe I am coming to think that maybe part of this experience might be about learning it sit in the discomfort that comes with asking the hard questions.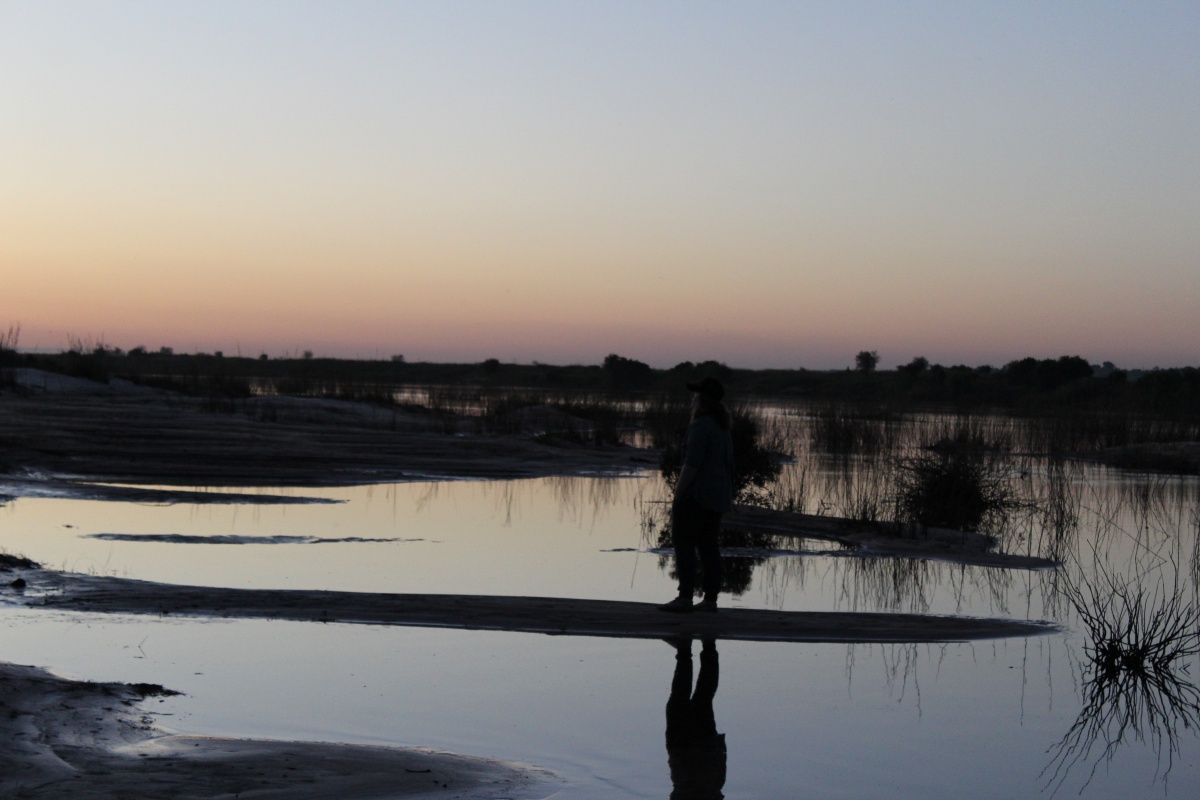 The challenging part of learning to sit in the discomfort, except for the obvious, is finding peace while waiting. We have a book of prayers and blessings in the convent and I came upon this blessing the other day.
"Peace. It does not mean to be in a place where there is no noise, trouble, or hard work. It means to be in the midst of those things and still calm your heart".
I am coming to see that many of the questions I have many not be answered by the time that I leave Zambezi and in fact might be ones that I am still sorting through weeks, months, or years from now. So I guess you could say that I am going to be in the waiting room for the long haul, sitting in the discomfort. But I am trying to be ok with that and focusing on what can bring me peace while I'm there. I find peace in that my fellow Zam Fam is here with me and all are in the waiting room to some capacity. Reflecting with them helps me to move closer to resolutions while also challenging me to ask even more questions. I find peace in the sewing classes the health team has, empowering women to make period kits of their own. I find peace in my friend Hendrix who has a passion to help his community to become a prosperous place to live. I find peace in the Sunday Mass choir who worship in both song and dance. I find peace in the walk our group takes every evening to watch the sunset over the river with what feels like a hundred Zambezi children.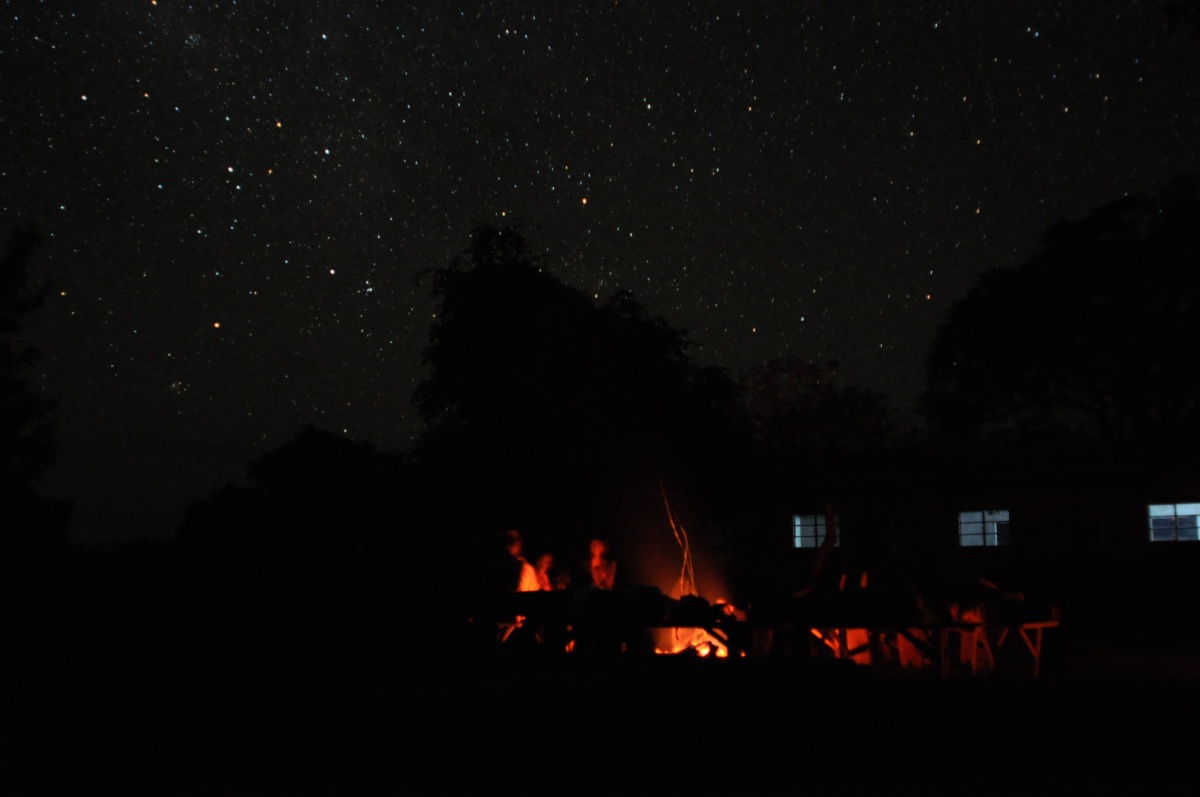 And as my time here in Zambia starts to come to an end I know that the discomfort is far from over. I know that I will continue to ask questions and be put into situations that make me uncomfortable, but I am starting to be ok with that. I am trying to give myself some grace in this experience and search for where I can find peace instead of searching for immediate answers. I will let the doctor get back to me when the time is right. In the mean time I'll learn to appreciate the process and continue to look for how Zambezi can calm, but also fill my heart.
Kisu Mwane
Caroline May (Class of 2018)
PS – Momma May and Dad thank you so much for everything. I love and miss you very much. Kim and Cait I wish that we guys could be here with me and I can't wait to see you two in a couple of weeks. Love you always.