I left the convent walls for my daily walk along the dirt road to the market. As I followed the tire tracks and Chaco prints on the ground, I realized I was close to the part of the market where I usually have a mental battle about whether I should buy or resist a fried dough ball. To the locals, they're called scones.
Before I was forced to make my decision, I was greeted with a casual "Ni Hao" by a passing Zambian.
This was the first of several Ni Hao greetings. Within the past week and a half, I have also been asked many times where I was from because I didn't exactly look like the others in my group. In Dipalata, I felt too uncomfortable to walk alone on the path from the clinic to the church hall because of the whispers. I heard the "China girl" and "from China". The feeling of being singled out as an outcast overwhelmed me to the extent that I waited until Maurie caught up to me on the path so that I had someone to walk alongside.
I am writing this blog while sitting in complexity, but also my bed that is surrounded by my trusty mosquito net. In the United States, racism is unfortunately more common than we would like to think. If I were greeted with a Ni Hao in passing, I would interpret it as overt racism. Here in Zambezi, however, I feel frustrated and confused as to if I would even use the word racist to describe my experiences. I haven't seen one other Asian during my stay here, and I fear that this is the reason for the assumptions made on my identity. I feel further frustration and confusion because how do I deal with these assumptions if I have not even figured out how I identify myself on a internal level? For a while now, I have struggled between feeling very American and not feeling American at all. When I was asked where I was from, the answer I gave was United States, because that is where I am from. I can be American and not white. When I am back home though, sometimes it feels as if American isn't a label I can use for myself.
During one of our reflections, we watched a TedTalk video by Chimamanda Ngozi Adichie called The Danger of a Single Story. Her ideas align with the way I think about assumptions, in that assuming can easily prevent one from understanding others. This is because you are almost blinded to other parts that are integral to a person's story. The assumption about me being Chinese can block a person from learning about my Thai, Filipino, and American background. Many Zambians have also assumed the extent of our wealth and intention and have asked us to provide them with money. I would be lying, however, if I said that I never made assumptions before coming here. I never thought that the gender roles would be so distinct and deeply engraved in the culture here in Zambezi. If I held on to this assumption, I may have thought less about the many girls I 've seen caring for their babies while I saw zero men present to help. While reflecting, the best way to prevent assumptions from being a danger is to ask questions and acknowledge that I may not know every detail.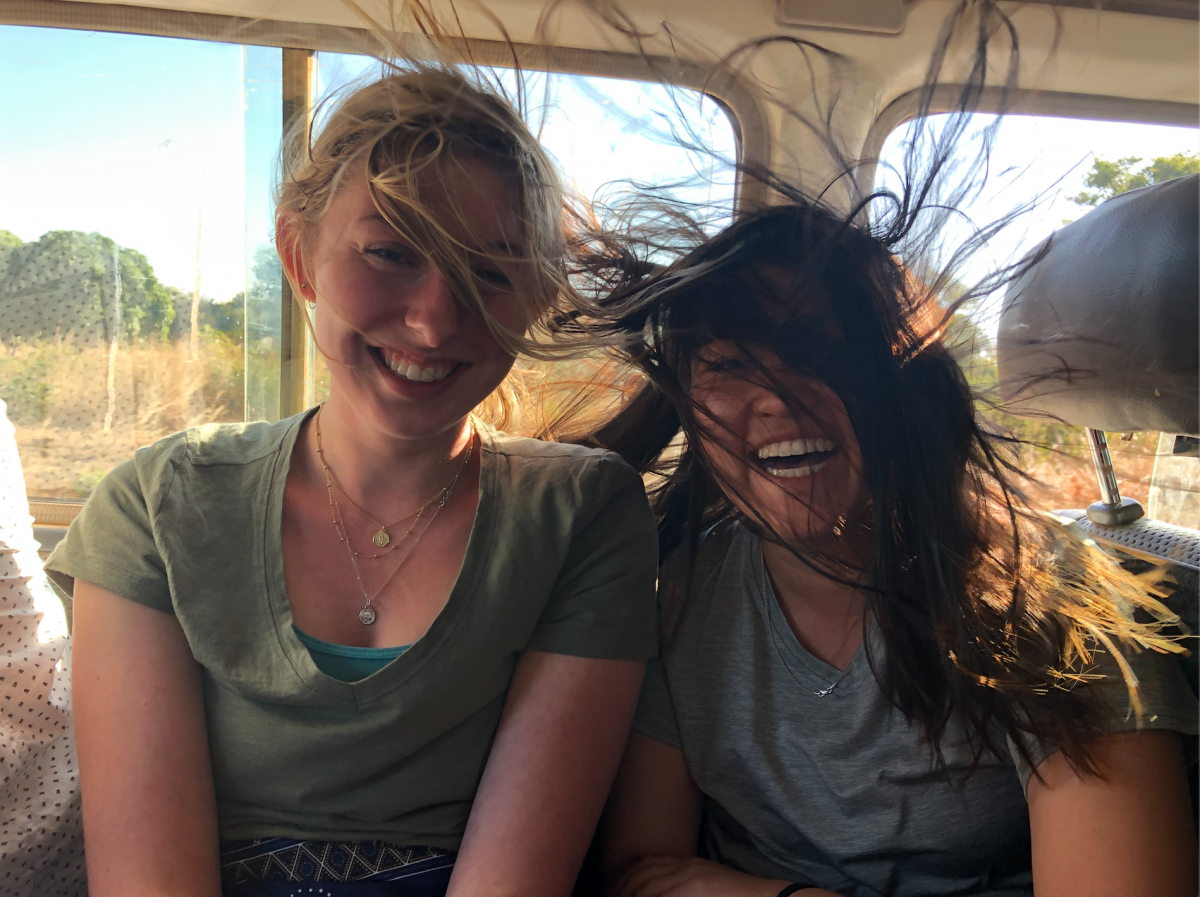 In the words of Spencer Weiskopf, "Today has been very balanced. There's been lots of joy and engagement, laughing and excitement, and at the same time there's been a lot of frustration and some doubt and pain. Overall, relatively balanced." I want to give a shout out to Spencer for his amazing words as it perfectly describes my entire experience here in Zambezi. Some of the joyous moments I have had have been inside the classroom where I've gotten to know the details of many of the computer students. I enjoy listening to how they may have been Miss Zambezi in the past, wake up at 4 or 5 hours to start baking for the best bakery in the market, or being told the schedule for Zam City FC games. One of my favorite moments are spent in the back of the LandCruiser with 4 to 7 other Zags as we blast music, trying to survive every bump and ditch we come across. Luckily, we have our MVP Janeen to count on (today she drove us out of the bush and successfully made it without stalling our not-so-trusty LandCruiser). It may seem as if I mention these moments with you to lighten up the mood of the overall post, but I don't want to brush off my feelings of frustration and confusion. I appreciate Spencer's use of the word balance because he acknowledged there may be a complexity behind every experience. As I reflect, I believe it's okay to remain within this complexity and to be confused on how to go forth. Although very different to others' experiences here, it is one I felt obliged to share because it is my truth.
Many thanks for reading,
Sammi Rustia
P.S. Congratulations Lena on graduating from high school, I'm so proud of you! I also want to wish you an early Happy Birthday <3