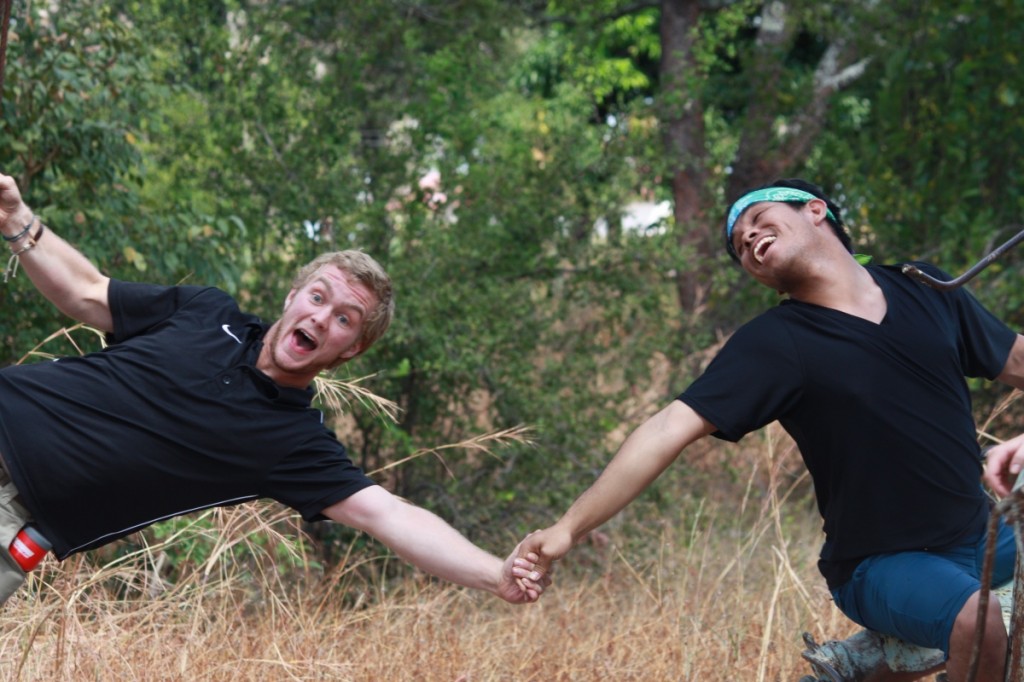 As our group comes to its halfway point, we find ourselves crafting deep relationships among not only the community here, but each other as well. Touching, heart-wrenching, beautiful relationships that will stick with us for the rest of our lives. These relationships bring not only the "honeymoon happiness" that we all have come to know so well, but also the empathetic pains that bring some tragedies to life for us.
Many of us struggle with the idea of what we have to offer the Zambian people. No "quick-fix" answers exist in most situations here, so how do we repair the brokenness? How can we touch the heart of Zambia? My far too short, over-simplified answer is love. As cliché as this answer may sound, hundreds of Zambian children peering into our eyes asking for us to spread some pure agápe love serves as a humbling reminder that no other answer gives complete justice to the situation. Asking for us to get at eye-level with them, even if just for an instant, to share one beautiful moment with eyes and hands locked showing that we care. Although hungry and thirsty, most Zambian people here understand our purpose: to serve and love in order to create self-sustaining, passionate change. We bring unmatched excitement to each project with our presence alone. The quote "your presence is the present" has never felt more real. With our students so amped on our work with them, it is our duty to make sure that our student's needs are met, so that the passion that flows out of them is completely harnessed and translates into a full satisfaction of what they want—a true sign of a servant leader.
Today I had a revelation in a children's storybook that Katie and I read to our class. "Something Beautiful" speaks of a little girl who struggles with finding something beautiful in her life. Her teacher defines beauty as "something that when you have it, your heart is happy." All of her friends find beauty in the little things in life like their jump-roping, sharing meals, and dancing. As the girl continues her search for her something beautiful, her mother tells her with certainty that her something beautiful is the little girl herself. Reading this book to my class instilled a wonderful reminder of the amazing opportunity each of us has to be someone's something beautiful. I love using the quote "there is only one happiness in this world: to love and be loved" in this society because to fill a heart with happiness is such a beautiful thing. We all have the capability of loving, and, that being said, we all have the ability to go and make someone's heart happy. So I challenge everyone reading this to do one thing: be someone's something beautiful. Love on someone and make sure to accept the love back.
To all those reading back home, you all have been something beautiful to each one of us. Our journey comes with great joy, but also great struggles. I feel that as long as we continue striving to be servant leaders and unconditional lovers, happiness will undoubtedly follow. Keep on loving, keep on being beautiful.
Anyway, loveyouallgottago. Kisu Kisu Mwane,
Michael Hobson