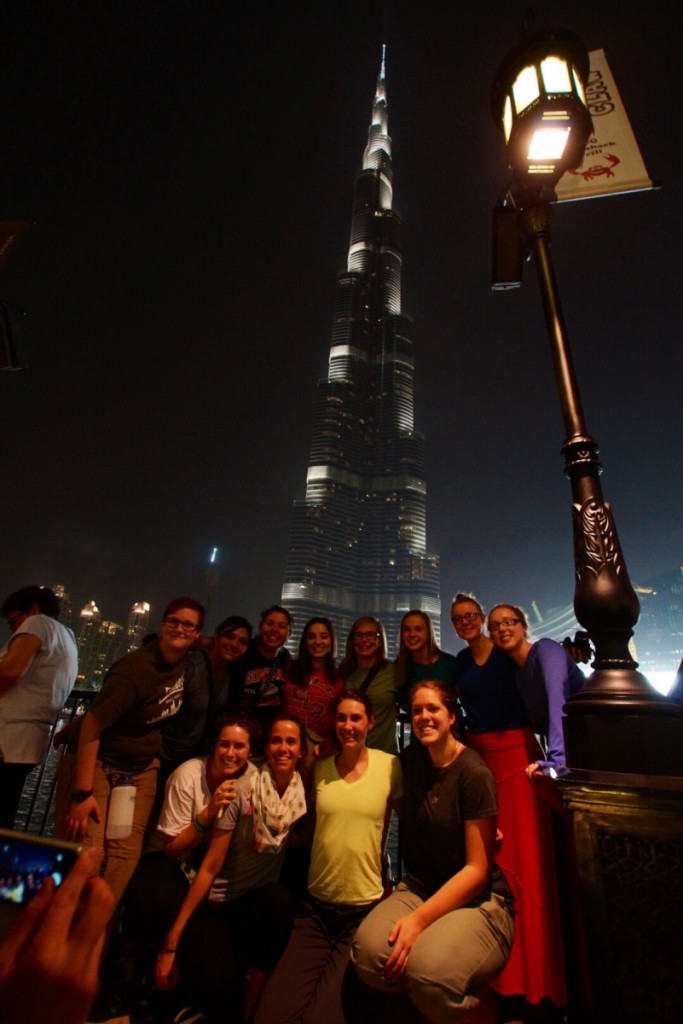 We made it to Dubai after a comfortable 14 hour flight on Emirates. Two words, Hot towels.  We have hardly been treated better!
After checking into our hotel in Dubai, we set out to see the sights – the Burj Kahalfi, the Dubai Water fountain, the Dubai aquarium, and finally the warm waters of the Arabian Gulf.
We are flying out this morning and will be arriving in Lusaka, Zambia this afternoon.  More postings to come soon.
Dr. Joshua and Zags in Zambia