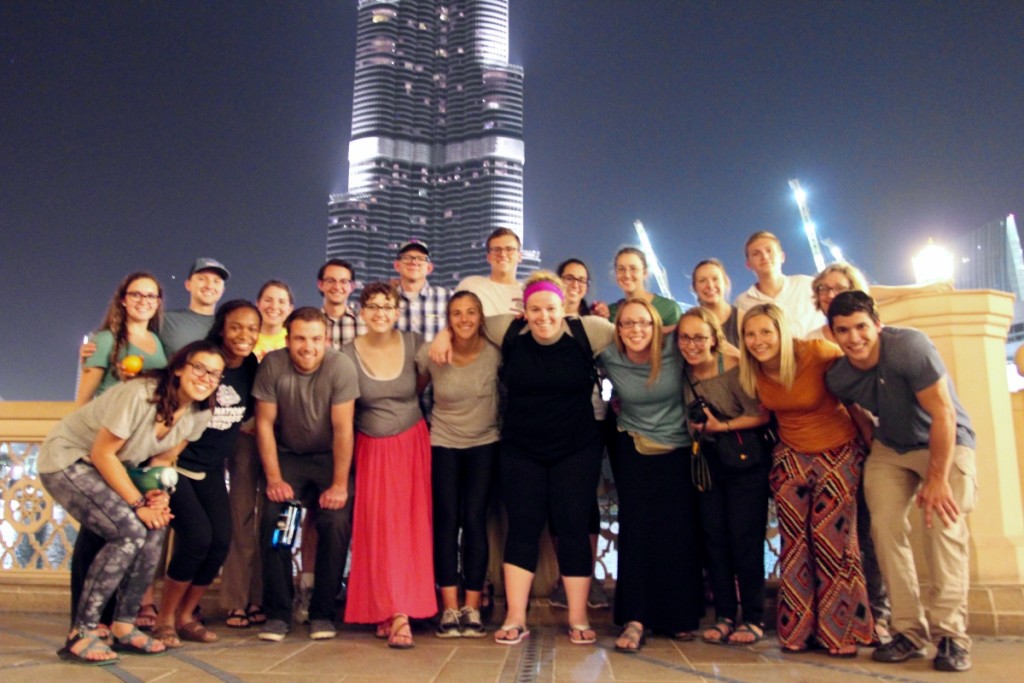 After 36 hours of travel, touching three continents, we have arrived safely in Lusaka, Zambia. For most, this journey began last November when applying to participate in Gonzaga-in-Zambezi, and after a semester of learning, reading and preparing, we couldn't be more excited to touch down on African soil. Here are a few notes from our journey so far.
After an uneventful 14 hour flight from Seattle to Dubai (complete with hot towels and first-run films), we arrived to Dubai on Tuesday evening. Emirates Air lodges travelers with overnight layovers, so we hopped on a minibus with a few other passengers. We drove into the city and we pulled up to a large sparkling and extravagant building. We remained in our seats waiting to be delivered to our hotel, as the people in the front of the bus got out and went into the building we were parked in front of. A man in a khaki vest and pressed white shirt motioned us to get out; this was our hotel. We felt a surge of excitement run through us as we thought of our last guaranteed hot showers and finally getting to lie horizontal to sleep.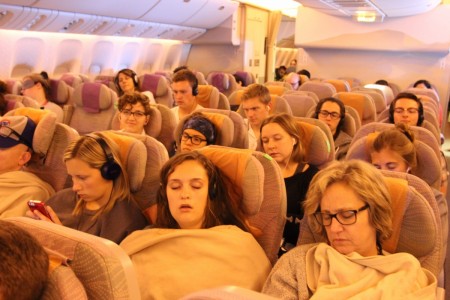 Despite the long flight that had taken us over the North Pole into the Middle East, we didn't want to miss an opportunity to explore this remarkable and somewhat overwhelming city. We dropped off our stuff and headed out to tour the city of Dubai.
As we drove, the four-lane roadway was filled with sports cars (Ferraris, Lamborghinis, and Maseratis all zipped by) and lined with giant billboards. The bus driver then pointed out the tallest building in the world, the Burj Khalifa. It didn't look over 800 meters tall until we got closer and through the fog we could see the surrounding skyscrapers lining the horizon. It was impressive to say the least. It's blinking lights created a tall pointy tower stacked like adult legos into the sky. We saw more of the city, including the Palms man made islands and Atlantis Resort, the Dubai mall, and then headed back to our beautiful hotel. The city's uninhibited wealth and outrageous infrastructure gave us pause as we pondered our final destination. With exhausted eyes we headed to our hotel and rested up for another day of travel, this time finally on our way to Lusaka, Zambia.
We know that Lusaka, and Zambezi on Friday, won't look or feel much like Dubai, and we're excited get our first glimpse of the community that has been a home to so many Zags before us.
Allie Reiling & Josh Armstrong