The "Zambian Bug" is an illness that haunts Zags during their stay in Zambezi. History of past trips has shown that it will terrorize at least half our trip so I was well aware that my time would likely come; I just didn't think it would come three hours into our trip. Yes, while standing on the dirt road with millions (exaggeration) of children waiting to welcome the last two flights of Zags, the Zambian bug resurrected my lunch. The next forty-eight hours were nothing short of miserable. Between constant vomiting, a fever, dehydration, exhaustion, and delusion, I was attempting to make this new place feel like home. I have never felt such misery, fear, and frustration as I did during this time. The illness was enough, but add on the conditions in which we were adjusting to and the misery was magnified.
As I lay in bed with a high fever, the sun beat in through the broken windows making the A/C free convent even hotter. My vomiting throughout the day turned into vomiting in the dark because the power gets shut off at 12am daily. Even reaching for a simple glass of water was a difficult task because the water is contaminated and shuts off randomly. My best bet of getting better was some good sleep but of course that wasn't going to happen because of the dog fights, rooster crowing, and bus horn sounding randomly throughout the night. Being sick with the Zambian bug was absolutely the most miserable experience I have gone through because of added obstacles and fear of the unknown. I didn't think it could get any worse; and then I felt a bug crawl up my leg as I slept. While I was selfishly feeling bad for myself and wanting to give up on this trip, I was oblivious to the beauty and lessons God had placed around me.
Lying in bed, having these thoughts, I could hear my Zag fam singing and dancing in the kitchen to "Fear" which reminded me of how lucky I am to have these beautiful souls to journey along with. I thought back to when Abbey reminded me that she loved me while she changed the cold washcloths on my head. I reflected on how Katie B. left everyone notes of praise and motivation because…well because she's just that sweet. Even that moment I peeped into Elly and Mercer teaching their sixth graders and hearing them singing along with their class. How lucky am I to be surrounded by this inspiring, selfless, goofy, passionate- quite frankly- weird group of people.   I've been blessed to be a part of this group. I knew I couldn't let my fears fail me and my team.
Many of us have struggled with the thought of coming to Zambezi and teaching classes. While we want to come and offer what we can to this community, we are careful of the power dynamic. The beauty of this trip is that we are here to be present with these people and experience an exchange of perspectives and culture; not to feel empowered by fixing or helping. I'm a nursing student. Yes, I can talk to you about catecholamines and what causes orthostatic hypertension (shout out to A&P) but I don't know the first thing about health in a third world country. So, for the past semester the thought of standing in front of a group of Zambians to teach a health class made me uneasy.
As strange as it is, being sick was a huge blessing because I experienced first hand health in this country. Though being ill was only a sliver of exposure into this complex issue, it changed my mentality in our class and at our visit to the Zambezi Hospital. I was humbled as our team met with the community members who eagerly asked questions and saw the works of the doctors who made use of the few resources available. On our visit to the local hospital, Dr. Titus so graciously toured us through the facility. It was crowded, hot, and chaotic. But it was inspiring to our team because we recognized their resilience in overcoming the obstacles in order to bring dignified care to the people of Zambezi. Had I not been sick in the beginning, I don't know if I would have understood the complexity of dealing with health care quite like I did once I experienced it.
Each of these individuals is inspiring. Every single person has brought comfort and laughter to one another. Each person has a passion that they are sharing with the Zambezi community. Each has a selfless heart which they are sharing. I don't know where this journey will take me, what kind of person I'll be at the end, or what ways my heart will be shaped. But what I do know is that I love this family of mine, the beautiful faces of Zambezi that have so graciously welcomed their homes and hearts to us, and the crazy ways in which God is shaping us.  We are alive and thriving.
Ps. Mom- Please do not worry. I am in great hands and loving every minute. It was just a stomach flu. XOXO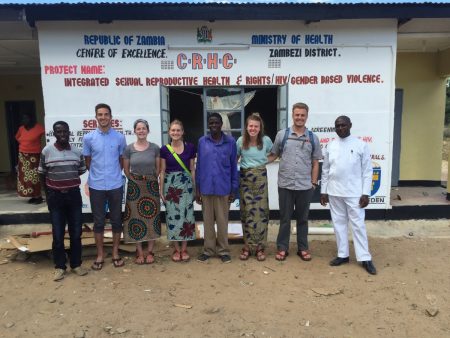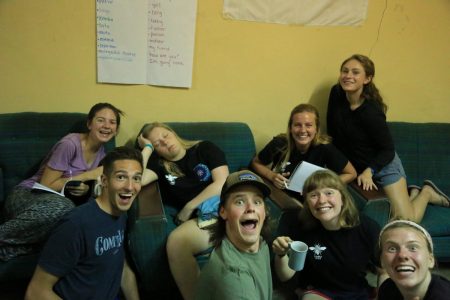 Kisu Mwane
Hayley Wilcox
Class of 2018