Your daughter's face is a small riot,
her hands are a civil war,
a refugee camp behind each ear,
a body littered with ugly things.
But God,
doesn't she wear
the world well?
-Warsan Shire, "Ugly"
from teaching my mother how to give birth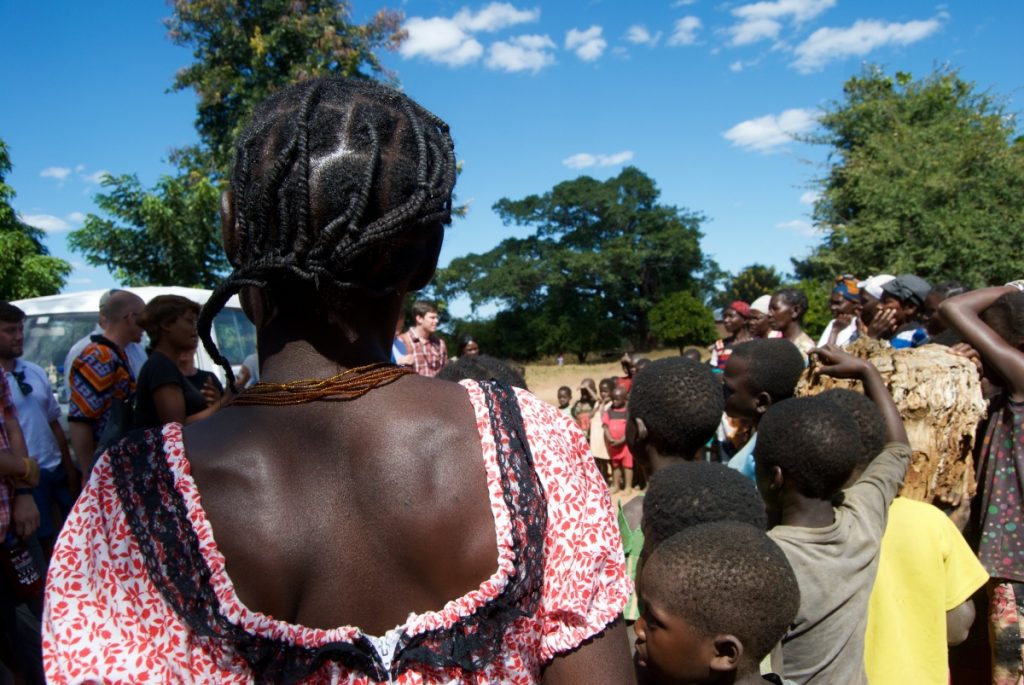 I returned to Zambezi a slightly different person than who I was when I left last June. Not only had this place shaped me in ways that would continue to unfold after I'd left, but also I had seen and experienced new things during my time away that challenged my understanding of who I am. This was a tough year, the toughest of each of my 21 so far. I've heard they keep getting tougher. I came to Zambezi with a heart weary from working to carve out a place for myself in this world. I carried with me the burden of never feeling like enough in my schoolwork, my jobs, and my relationships. I touched down in Zambezi with skin itching with dislike for myself, with a desire to escape my body and the year I had shown it.
There are no mirrors in the convent, so I thought it would be easy to distance myself from what I look like in favor of who I believe myself to be. But since arriving in Zambezi, I've heard multiple people who remember me from last year exclaim, "Kate! You are getting big!" Although I know that this is a compliment in Zambezi, that didn't keep it from stinging a bit. I come from a culture that tells me to think about my body constantly—what goes into it, what it looks like to myself and others, what it can and cannot be squeezed into—but never to openly comment on someone else's. These Zambians I have come to know and love were drawing attention to what I was trying desperately to forget. They noticed the weight I carried with me, the remnants of a year heaped with new burdens.
Mama Josephine has carried her share of weight, too. In a country with an average life expectancy of 57 years, she walks the sandy streets of Zambezi with 72 strapped to her back. She has given birth to nine children, she works for an organization focused on empowering women in community development, and she was the only one from her province invited to Kenneth Kaunda's (the first Zambian president) inauguration party. Her work in all three areas—politics, motherhood, and community organizing—requires her to take up space and have voice.
Josephine taps her bare feet on the convent floor as she leads us in a clumsy American rendition of "twaya mwanta." The song is one of my favorites. It invokes the holy spirit to come to the singers, to dwell in our bodies: tuna dyoumbe mou mujimba. Josephine's mujimba weaves through the narrow aisles of the market as three Zag women follow her. She speaks individually to vendors (almost all of whom are women), encouraging them to attend the "women in leadership" class that our team is offering this year, lecturing them on the importance of voice and self-reliance. Josephine moves the spirit with her tough and weathered hands. She fills a once-lifeless classroom with nine eager students, who collectively have more children and more business experience than most people's extended families. They chatter in Luvale passionately and forget to translate for the four American teachers, but we don't mind. This space is for them. Their chitenge-clad bodies and their oochi-smooth voices swell to fill the needs of the world around them.
Josephine moves her hand between my thigh and hers when she tells stories. This one is about her daughter and the ways that she worries too much about how she looks. Josephine prefers to focus on what she can do: "I have got a body and I have got a lot more to do with it." The way she says it is meaningful. I have a body. It is mine, but it is not me. Zambezi is one of the most beautiful places to have a body. Here, I can feed it with Zambian-American dishes made with love by our mamas and with biscuits and ginger beer bought in the market. I can clothe it with something that was crafted specifically for my shape, stitched with my measurements in mind. I can use it to share myself through tears of joy and connection while hearing the blog and its comments, through body language essential to conversing with a language barrier, through playing with a 9-month-old baby boy while his mother takes the computer class. Having a body in Zambezi is about moving it to the rhythm of this lovely little town, about filling it with the love that's all around me.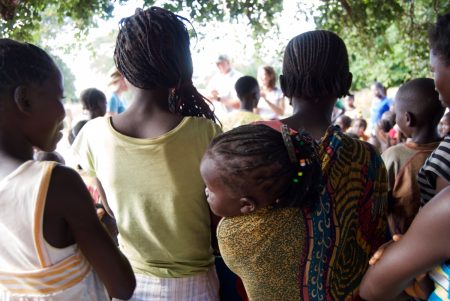 When Mama Josephine hugged me tightly for the first time in a year and commented on my weight, what she meant was that I am growing into myself. I am joining her in the ranks of women who have faced this harsh world with tough skin and soft bellies, with bright eyes and strong backs for carrying whatever is required of us, with hearts overflowing with the beauty this life has to offer.
Now, as our lovely Father Dom says, "I am going to take my whole self to bed."
Kisu Mwane,
Katie Polacheck
Class of 2017
PS:
– Mom, Dad, and Bear: Hope you're enjoying some thunderstorms in that humid Wisconsin summer. As I'm writing this on the front stoop of the convent, I'm imagining being on the back deck with you, reading library books on a summer night. Can't wait to see you soon! Love you all. Give hugs to Aug the Dog.
– Zack, I picked the Warsan Shire poem for you. Love and miss you much. Happy 21st! Enjoy a drink and a beet salad at Geno's for me. I'll be here eating cabbage.
– 2015 Zam Fam, I have surprising news. Nobody got sick in Dipalata! We all enjoyed nshima, bananas, and oochi in relative gastrointestinal peace. We did get a goat, though. His name is St. Ignatius (GOat Forth and Set the World on Fire). I miss you all and think of you daily. I can feel your presence in this funny yellow home we share with generations of Zags. You are all so very central to my Zambezi experience; thank you for making this the journey it has been. Zambezi misses you just as much as I do.