"Ed team, let's roll!"
It is 8:55 am, and we have just finished a breakfast that most likely consisted of bananas and oochi that was enjoyed over good conversation, reflection, and a reading of the previous day's blog. We gather our backpacks that are filled with children's books, our students' name tags and notebooks, chalk, and other materials we will need for our lesson. Andrew, Elly, Emily, and I pile into the back of the Jeep and pray that it starts. After about three or four tries, it finally does and we're on our way.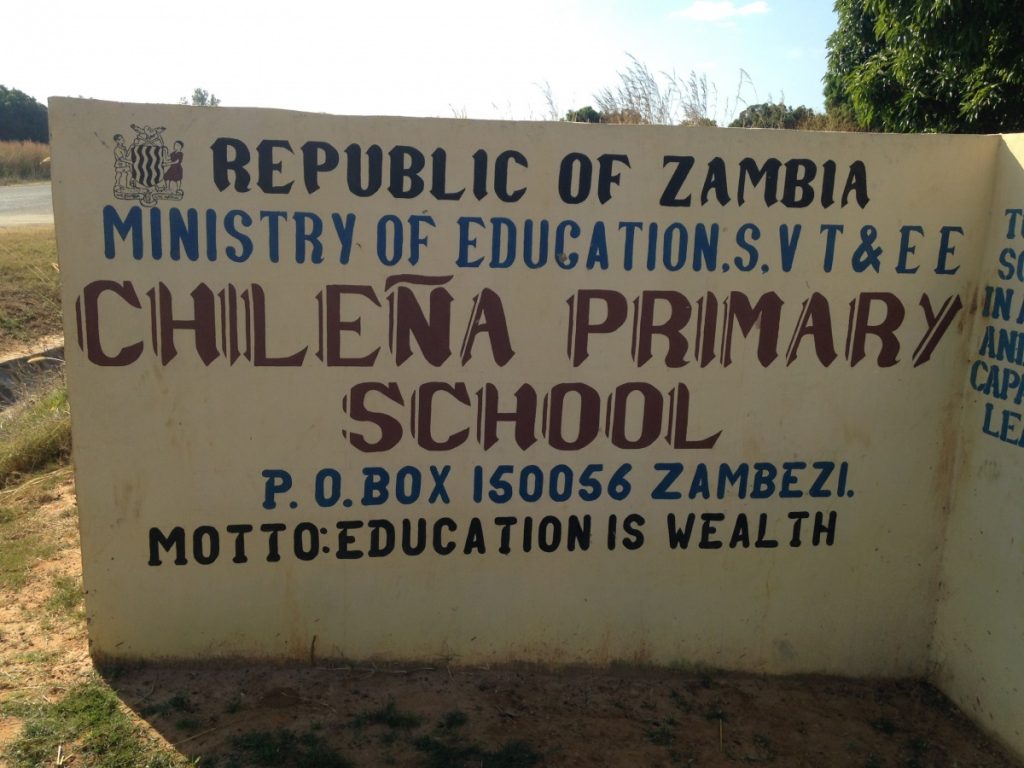 We pull up to Chilena Primary School at 9:05, right on time for our 9:00 class. (We're on Zambia time.) Andrew and Elly split off for their grade 7 class, and Emily and I walk into ours. We are greeted by our 26 students, and we begin singing our good morning song.
Chimene mwane, chimene mwane!
Some people say chimene mwane!
Hello, good morning! Hello, good morning!
Some people say hello good morning!
Then, we begin our lesson. Emily reads a story to the class, and we have the students open up their notebooks for their writing assignment: "Write three sentences about your morning routine". This was part of the lesson that Emily and I taught on our second day at Chilena. I remember walking over to the right side of the classroom and reading a student's work:
"The first thing I do in the morning is I wake up. I go outside and I get some water. I wash my face and brush my teeth, and I eat breakfast with sweet potatoes. Then, I go to school…"
Kelvin goes on to describe not only his morning routine, but his routine throughout the entire day. With the exception of a few spelling errors, his writing is nearly perfect, and he well exceeds the three-sentence requirement.
Great, I thought. Our curriculum is going to be too easy for these students.
 I made my way over to the left side of the classroom to continue looking over my students' work. I knelt down beside Vera, and she looked up at me with wide eyes. All she had written down on her paper was the prompt that she copied down from the chalkboard.
"Vera, what is the first thing you do when you wake up in the morning?"
"Yes," she replies.
After several more failed attempts of rephrasing the question into words Vera might understand, another student sitting in front of Vera turns around to speak to me.
"Madame, this girl does not speak any English."
Throughout the past two weeks, I have learned that it is true; along with several of her classmates, Vera does not speak English. She knows how to read English, but struggles to comprehend what she is reading. With one-on-one work, either Emily or I are typically able to help Vera and the students that sit by her to write at least one sentence in their notebooks. We have found ourselves spending a lot of time with the students that sit on the left side of the classroom.
The left side of the classroom is where the students who struggle with English Literacy sit. On the right side of the classroom sit students like Kelvin, who are considered "high achievers". The layout of the classroom segregates 'high' and 'low' achieving students. It's a practice that's common throughout Zambia, one that's a standard taught in training programs for primary school teachers – the concept of teaching to the top.
Teaching to the top means that classes are designed to help "high achieving" students succeed. The level of difficulty of coursework helps them flourish while leaving behind the students who are not at the same level of literacy.
I had the opportunity to sit down with Jessy, the amazing woman who is the regular teacher for my grade 6 class. In an interview with Jessy, I asked her which students in her class she thought could realistically attend university after they finish secondary school. She listed off three names.
Just three students. Only three students that walk to school every morning to sit in the dusty classroom with no electricity, trying to soak in as much knowledge as possible. Just three of 29; a little less than 10% of the class.
"They are smart enough for university, but the problem is money. Those students will most likely not be able to afford university. I'm not sure if any of them will go."
When I asked Jessy how this affected her teaching, she explained to me that she gives remedial work for students who need it. She is one of the only teachers who differentiates for students.
This concept of teaching to the top has left me discouraged, heartbroken, and furious. It has caused me to question my role as a temporary teacher at Chilena: How am I going to help these students in just three weeks? It has also caused me to question my role as a future educator, as well as the education system as a whole: How will I help my future students grow to their potential while helping students of all abilities? Why is it that the education system allows so many students to fall through the gap and to not reach their full potential? What does this mean for the education system in the United States?
Teaching to the top has also caused me to reflect more upon concepts that we have been discussing often during our nightly reflections at the convent: accompaniment and kinship. We have often discussed our purpose here in Zambezi. I believe one of our purposes here is to get to know the community and to walk alongside them. I want to learn from the beautiful people that live in Zambezi; to learn about their stories, their families, their lives, and their culture. There is no "top" in this village; there should be no "top" in life. In life, we are not organized like my classroom at Chilena, with "low achieving individuals" seated to the left and "high achieving individuals" seated to the right. Rather, we walk among each other, learning from one another every day.
Last weekend our group took a trip to Chitokoloki. During the hour long drive, the students in my car took turns reading out loud the article that was given to us for reflection that night, The Voice of Those Who Sing, by Gregory Boyle. In this article, Boyle explores the concepts of accompaniment and kinship.
"Of course, there's no 'us' and 'them'- just us. I suspect that Jesus was executed, in the end, for suggesting this very thing… no one is left behind. There is no hierarchy of value, no pecking order of worth. No one's presence among us is a waste."
This article was the perfect article to precede our trip to Chitokoloki. It was during this trip that I met Misula, a 24 year old single mother that I struck up a conversation with because of her involvement in the church choir. Misula and I talked for about an hour and a half. In the beginning of our conversation, we exchanged stories about our families, shared songs from our respective countries, and talked a little bit about what it was like to live in Chitokoloki. After some time, we began talking about topics that were beyond surface level. There is one answer that Misula gave me that I will never forget.
I asked her how it would be perceived if a chindele, such as myself, were to move to her village. Would I be accepted into her culture?
"Why wouldn't you be accepted?" She asked. "You are a human being just like me. You are no better or worse than me because you are white. You have come to learn from us just as much as you have come to teach us."
I was almost brought to tears. In one response, Misula perfectly answered so many questions that I didn't even know I had. There is no top. There is no 'us', and there is no 'them'. On this earth, we are all human beings; we are all one.
Each morning as I stand in front of my students at Chilena, I can't help but wonder how the classroom would be different if there was no teaching to the top. Now, I can't help but wonder how the world would be different if there was no "teaching to the top". How would the world look different if we all stood as one, instead of being separated into 'us' and 'them'?
"For Jesus only sees a circle of compassion and wants no one outside of it… Everybody belongs. No kinship, no justice. We begin here." –Gregory Boyle
Kisu Mwane,
Katie Kenkel
Class of 2017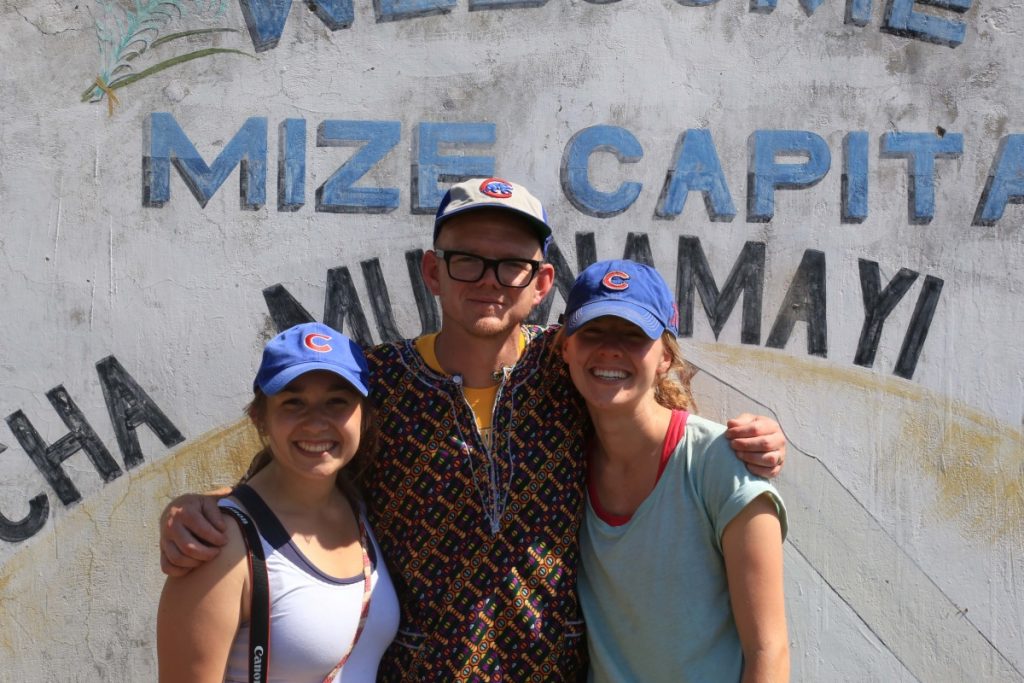 P.S. Mom, Dad, Mary, Kevin, Emily, Alex, and Joey: I miss you so much and I can't wait to be with you all soon. Keep cheering on the Cubbies for me… (Even you, Kevin). I'm doing so too, even from half way around the world. I love you guys more than you know.