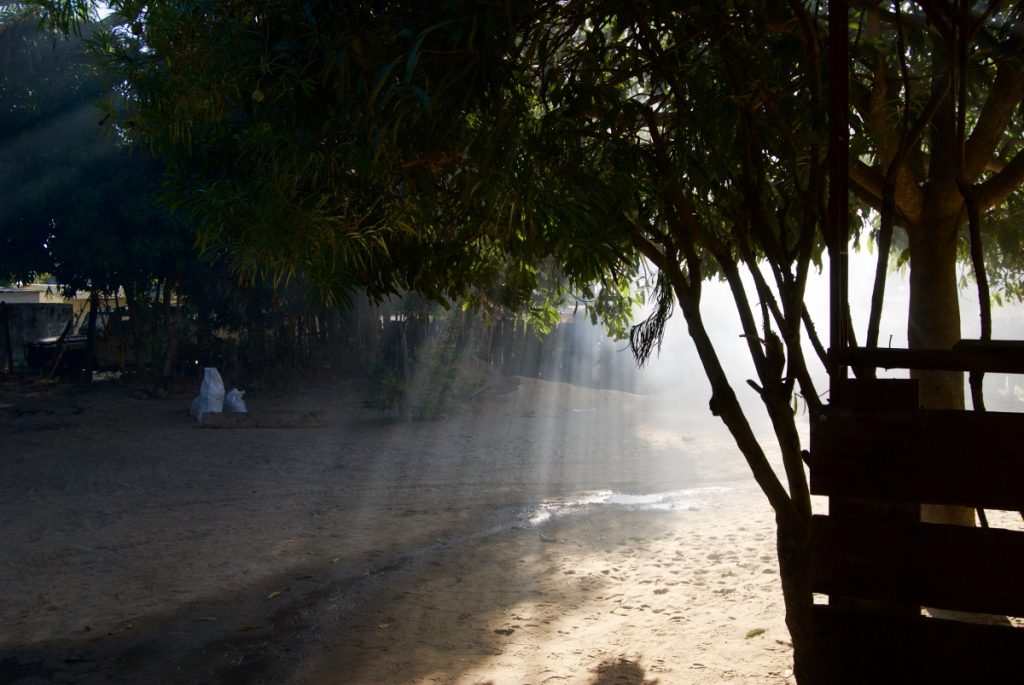 When someone passes away in Zambia, it is tradition for a group of women to gather and mourn together. This mourning is hallowed and haunting: it takes the form of loud, sharp cries sung together in one voice. I stumbled upon one of these gatherings when I walked past a church on the way to a tailor last week. Voices ripe with grief swelled to fill an empty church room. I was told the mourning can go on for days. As we leave Zambezi after nearly a month, I can feel my heart mourning the loss.
While we cleaned out our rooms and prepared a last breakfast, I was able to hold it together. I didn't even cry when I squeezed mama Katendi for the last time. But as she walked out of the courtyard with a box of her belongings on her head, I felt a bit like I was moving out of a childhood home, like a part of me that has been cultivated here would always remain. The weight of these goodbyes found itself lodged in my already full backpack. Katendi's wave happened to be a breaking point.
As we move on to the next part of our trip, I am mourning Zambezi. This summer and last, I have grown and learned from her, wandering her sandy paths and meeting people who have shaped many of my beliefs. More than anything, though, I am mourning the person I am in Zambia. Josephine, Katendi, Rachel, and many others have modeled for me the woman I am working to become—one whose love extends beyond familial and cultural boundaries, one whose strength is paired with softness, one whose fierce protection of the vulnerable is fueled by a tenderness toward the pain of others. I'm afraid that I will leave these goals for myself behind in Zambezi.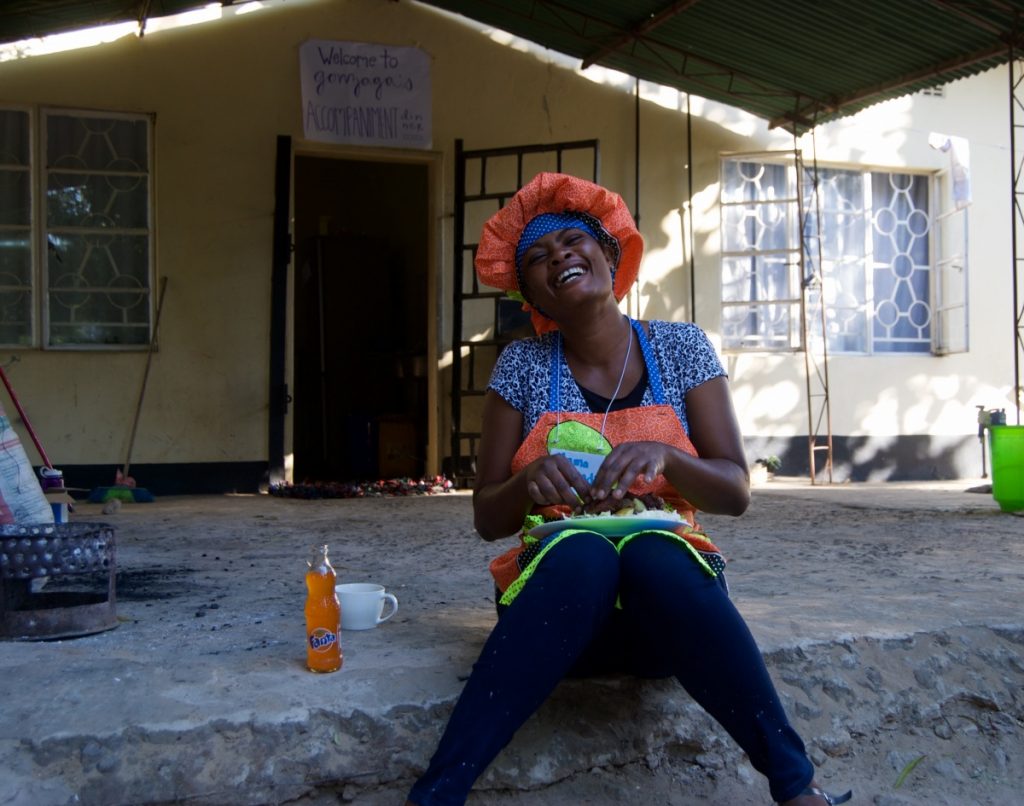 There's an Aaron Ausland article called "Staying for Tea" that any good Zag has read at least 6 times before her senior year. Ausland outlines the principles of accompaniment that this Gonzaga-in-Zambezi program purports and holds so dearly. A phrase from this article that comes to mind in the midst of all these goodbyes is "it doesn't depend on us." Many of the previous bloggers have so eloquently communicated the ways that we feel we are learning much more than we could ever teach; we are gathering more than we could ever give away. Ausland intends this statement to be understood in the context of community development: he would say that the success and happiness and wellbeing of Zambezi doesn't depend on us.
During my time in Zambezi this summer, I've begun to associate this idea with the examples of motherhood that I see both here and in the states. The love that mothers have for their children doesn't depend on the behavior of the children. Mama Katendi lives with six of her seven children, as one of them moved away last year to live with his dad, a man who has hurt Katendi deeply. He has since cut all ties with his mother. When this son showed up at the convent to ask her for money, Katendi sent him away. She told me that she wouldn't give him money but that all she wanted was for him to stay and talk. Katendi's love for her son extends far beyond the limits of her own hurt.
My relationship with Zambezi has begun to feel like a relationship with a mother. The town as a whole and its individual people have loved and nurtured me even when I don't deserve it. Zambezi doesn't depend on us, but I think part of me will always depend on her. This relationship isn't equal or reciprocal, but what kind of love is? My own mom doesn't ever let me end a phone call with "I love you more," as nothing could ever compare to the love I know she has for me. Zambezi will continue to nurture me into the kind of woman I want to be, a woman modeled by both my mama and my Zambian mamas. I am hopeful that I can carry the examples of these women with me.
While Katendi has greatly shaped my beliefs about empowerment, community development, cross-cultural interactions, strength, and family, I am one two-hundredth of Gonzaga-in-Zambezi to her. And primarily, Gonzaga-in-Zambezi means to her that she can continue to support her children as a single mother. In this way, Katendi can teach us all a lesson in humility. It has never depended on us.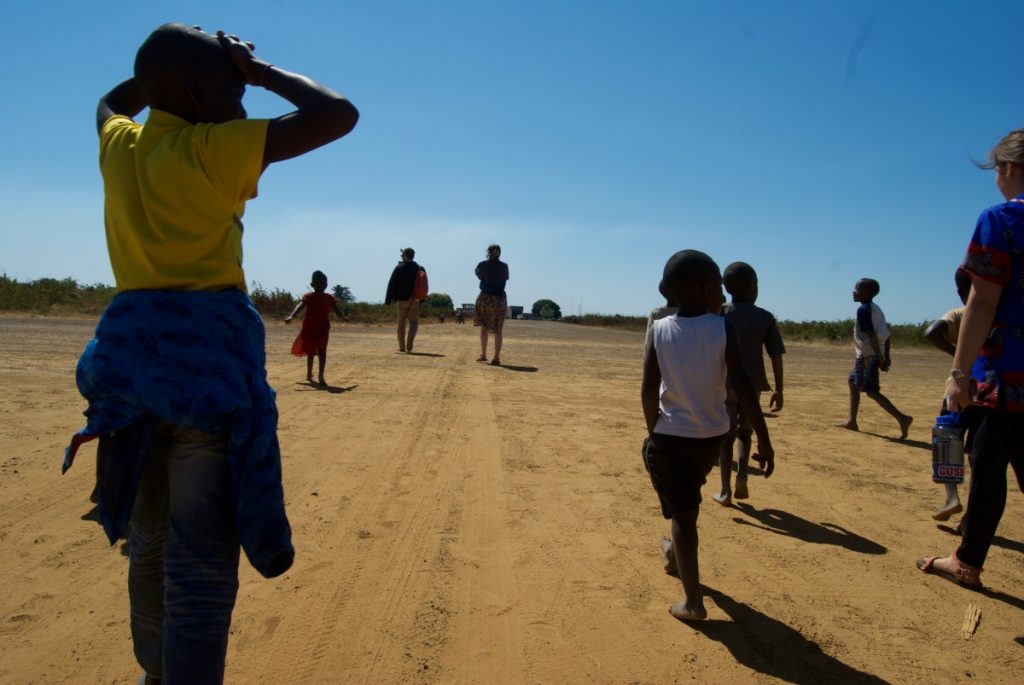 As we trudge down the airstrip to meet the planes waiting to take us to Livingstone, I drag my feet reluctantly. Minutes ago, I had hugged Katendi goodbye. I had felt hot tears welling in my eyes in front of my fellow zags for what feels like the thousandth time. I had walked through our funny yellow home, its dusty shelves now empty of our collected belongings, taping up a note for the 2017 Zam Fam in the well-loved closet. Leaving Zambezi seems big–colossal, monumental, even. And it is for me. I have learned and grown here for two summers now, and I will not easily forget the sandy path from the convent to Jasper's shop where I went nearly every day for a ginger beer. But the last lesson Zambezi offered me was one that reminded me how inconsequential I am here. Very appropriately, it came in the form of a little boy named Wisdom. As I took my last steps on Zambezi dirt for at least the foreseeable future, he stuck a sweaty hand in mine and asked, "what's your name?"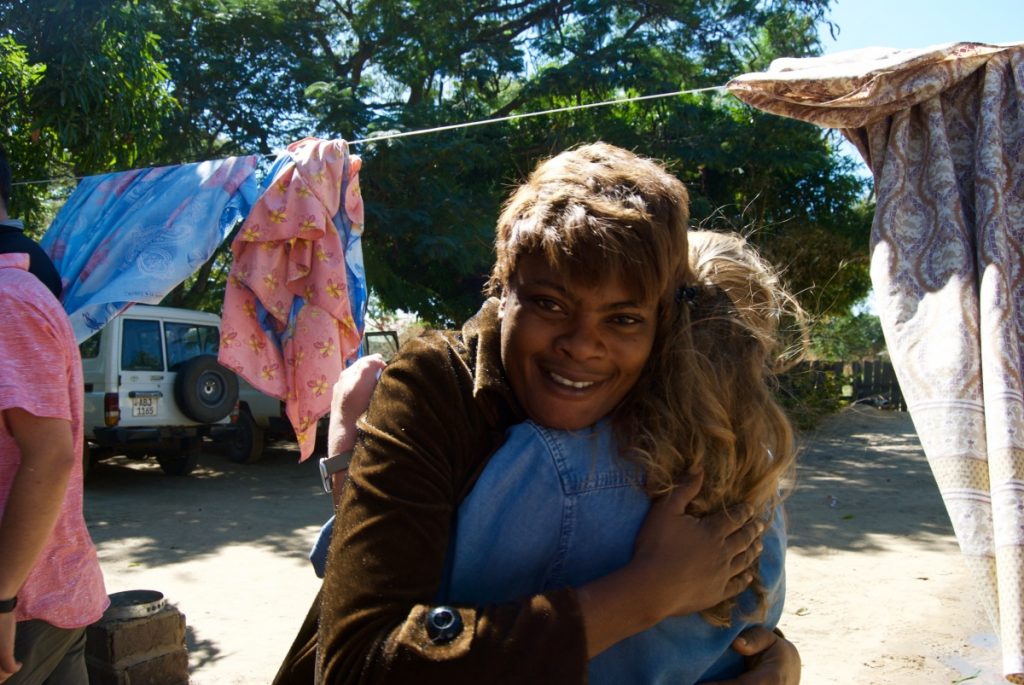 I leave Zambezi with puffy eyes and a heavy heart, but I also leave her with a promise to return. It's a verbal commitment: I've told a quiet and thoughtful 12 year old named Junior that I will come back and see him when he isn't so junior anymore. Maybe I'll be back in five years, or maybe it'll be fifty. I can definitely picture myself as a globetrotting grandma like the one who has inspired me. Abbey, one of our faculty members and another graceful woman I admire, has observed that Zambezi measures time in decades while we are used to measuring it in mere hours and minutes. Mama Josephine confirmed this foreign sense of time when someone asked about the progress of a drive back to the convent:
"Will we be home soon?"
"Yes, but it is very far.
Zambezi, I'm so grateful to hold you as one of my homes. It's very far, but I'll return to you soon. I hope we can pick up where we left off.
Kisu mwane,
Katie Polacheck
Class of 2017
Zam Fam 2015 & 2016