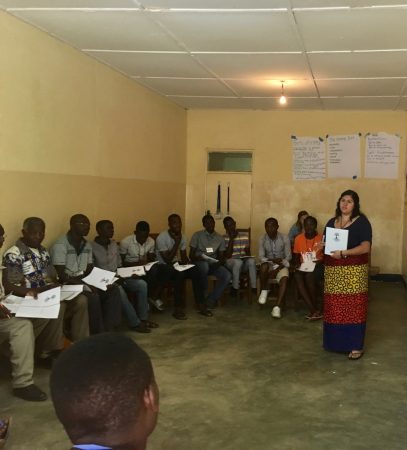 As we enter into our final days in Zambezi, I am experiencing so many emotions. I am filled with mixed feelings of happiness, gratefulness, and sadness. These past two weeks have been amazing; however, my experiences here were nothing like I expected them to be.
Prior to arriving in Zambezi, I shared my excitement with many friends and family members and attempted to explain what the program is all about. Most people responded with confusion as to why I chose to spend part of my summer in "Africa." Some joked, with subtle seriousness, about how they thought I would not survive here. Even someone who was familiar with this program stopped me one day to talk to me about how worried they were for me to come here. I could go on about comments many family members and friends made to me sarcastically about this trip. But before I continue, I must recognize that I too had many anxieties and worries before arriving in Zambezi.
The first two days we were here, I found myself standoffish and not willing to engage. The anxieties I had gradually worsened, especially prior to my homestay. I was so nervous; I did not know what I would eat, where I would sleep, or really what I would do. As families arrived to pick up students, I spent the first hour trying to avoid getting sent to a homestay, thinking that if somehow I were last to leave, all would be well. It was not until I had a small conversation with Hannah regarding my fears that I realized I just needed to go for it and stop sitting around in the convent stressing about all the things that could happen that night.
I was eagerly welcomed by Elizabeth, my homestay mother, who was very excited to take me to a women-only event. For some reason I heard her say, "Kitchen Bath" instead of "Kitchen Party" when she was explaining to me where we would be going. For about five minutes, I found myself freaking out, thinking I would be entering a communal bath. I insisted I did not have to attend, but she was not taking no for an answer. Once I heard her say "party," I knew I had it all wrong. She was actually taking me to a wedding reception, also known as a Kitchen Party. That party was so much fun, and it was definitely an experience I will cherish for a long time. I cannot believe I almost did not go because of my irrational fear that I would be soon bathing in a communal setting.
As much as I hate to admit it, there have been many experiences like this. Coming into this trip with a negative lens only allowed me to be slapped in the face by the realizations of all the stereotypes and stigmas that lived in my brain. I often find myself questioning all the preconceived notions I have, along with those of my family and friends, and where they stem from. Why is it that almost everyone I talked to found it shocking that I chose to go to Zambezi or thought I could not survive? Why do we generalize a whole continent as somewhere that is unlivable? What do we know?
I have seen many commercials, fundraisers, and more that depict "Africa" as a place where everyone is famished. In no way am I proclaiming that I am not seeing real hunger. Simply, I would like to shine light on some things the media does not always bring attention to. That is how much so many people I meet value education. I have heard so many stories of individuals who are unable to finish or continue school because of financial issues. There are so many stories about people who have tried their absolute best to continue their educations, but they are unable to because of their situations and find themselves stuck and not able to improve their lives. I cannot count the number of times I have heard the phrase, "Finish your food. There are starving children in Africa." Why do we not shine light on the desire for education many individuals here have? What about the desire to improve their cities, countries, and even continent? Why do we dehumanize so many by calling them a lost cause that only our benevolence can help? What do we know?
What I do know is that in the more than two weeks I have been here, I have seen stronger values and richer culture than I have ever experienced in the states. I know that each student in the Business and Leadership class has a desire to change their communities with their business proposals. I know that the students in computers are motivated to continue to develop and improve their communities with technology. I know that in the health class, the students have a strong desire to see change in the health issues they face. I know the students at Chilenga Primary School are eager each day to learn a new lesson.
Ultimately, what I know is that I have a lot to learn. My three short weeks in Zambezi will not even begin to allow me to understand an entire continent. However, I would like to say that in my time here I have learned so much. Many of my new discoveries have left me more confused than before, but I know these questions will be things I find myself pondering for the rest of my life. My time here in Zambezi is not supposed to give me all the answers. It is giving me the right questions that I will continue to struggle with.
Kalunga Akukisube,
Margarett Qaqish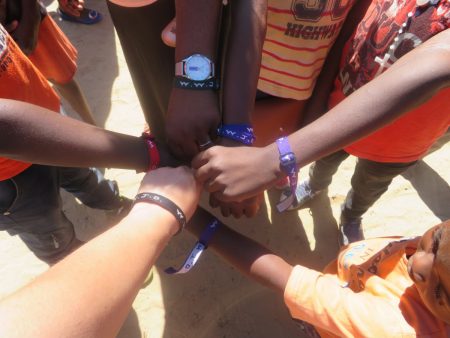 P.S. – To my family and friends, I miss you all so much. Please know I am thinking of you daily and cannot wait to share all my experiences with you. And yes, I love the food. See you very very soon.
P.P.S- For all those wondering, Friday night we entered a choir concert competition and performed a mashup of "Where is The Love?" "Ain't No Mountain High Enough," and "Don't Stop Believing." We even danced. And yes, it did fulfil my life long dream to be on "Glee."