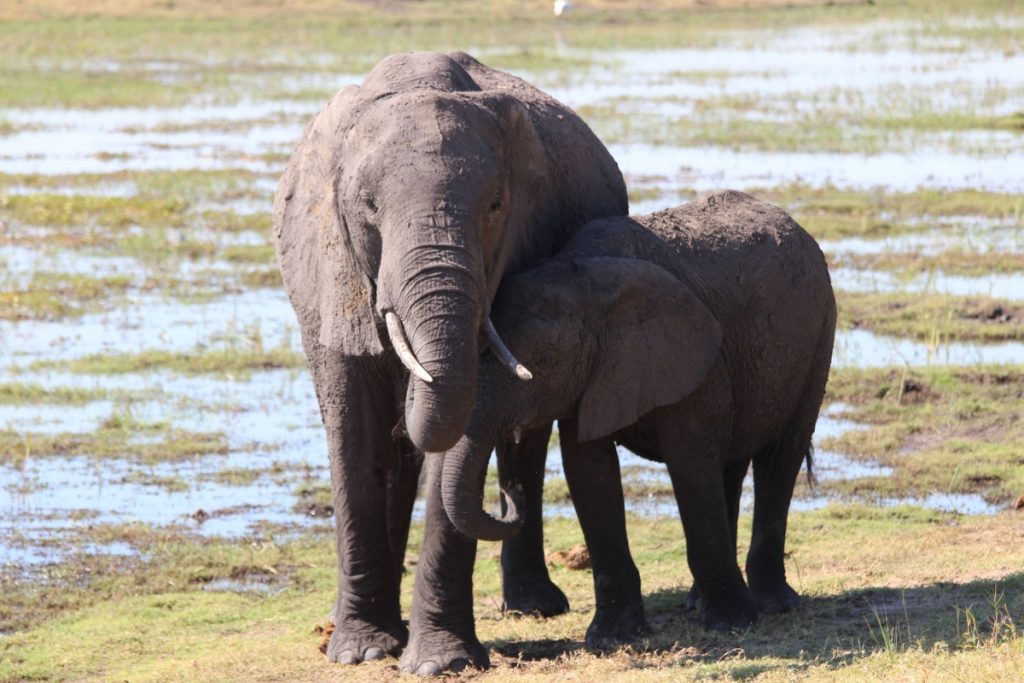 Hello again dearest friends and family. Our Gonzaga in Zambezi family has just returned from our two-day safari adventure and I hope that this blog entry will prove sufficient following the quick break we have taken from daily updates since we set up camp out in the bush.
First, an update:
Since our nine-hour bus ride into Livingstone, you will be happy to hear that our group has taken tremendous strides in tackling the various automotive difficulties we have been faced with. During our safari, one of the safari trucks ended up getting caught in sand some ways away from a pond full of enormous hippos – yet far enough away from the pond to pose no actual danger. The rest of us at the midway point to the campsite were eager to hop back in our own trucks at the thought of a rescue mission. In the end, everyone and every truck ended up unscathed with no morale lost.
Now, the nitty-gritty:
The safari was nothing short of incredible.
We started our day awaking in Fawlty Towers at the early hour of 6 a.m., yet everyone was incredibly enthusiastic with what was expected to come. We were given just enough time to chow down on our breakfast of eggs, beans, yogurt, and delicious dough balls before we all gathered into the resort bus and made our way to the first boat ride. The boat ride was brief and Father Dominic put it best when he described aloud exactly what everyone was feeling:
"Oh yeah, this is happening."
Post boat ride, the gargantuan safari trucks and our safari guides; Percy, Richard, and Kennedy, awaited us. We crossed the border into Botswana via safari truck and embarked on the first part of our safari, a boat ride on the Chobe River. It is on this leg of our adventure that we were all made speechless by the sight of live water buffalo, crocodiles, hippos and elephants to name a few animals – all in what seemed like leaping distance from the edge of our vessel. Following the river voyage, we quickly reconvened for an amazing lunch before yet again hopping back into our trucks for the next part of the safari, making our way into the bush to camp out for the night all while navigating the nearby wildlife park.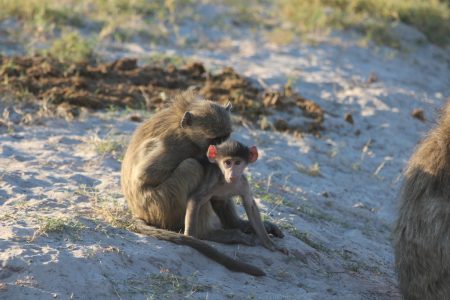 After being jostled and thrown about by the high speeds of the safari truck racing against the rugged terrain of the park, we had our breaths taken away by miles and miles of elephants which, in fact, made up only a small portion of the 80,000 elephants taking residence in the area. From there, we saw all one could probably hope to see, elephants, impalas, kudus, giraffes, hippos, baboons, water buffalo, and leopards.
The part of the journey that I have taken to heart the most, which is the namesake of this blog post, involves our safari truck of nine. As the sun was setting, we were pressed to quickly make it to our campsite before the sun dipped entirely below the horizon. The elephants at the park had a similar idea, as they conveniently all – and I mean all – decided to trek past the roads we were traversing. They must not have liked the fact that their ingenious planning had been made a minor inconvenience by nine small and probably easily-squishable humans in a truck, because we were then surrounded by a volley of frustrated trumpeting. In the moment, I felt two things immediately: a selfish gratitude that I had two human shields sitting on either side of me, and also a very real fear of the volatility of nature. As our driver Percy put the pedal to the metal, however, I was struck with an appreciation for our circumstances and the astronomically low chances we had being so close to these magnificent although terrifying creatures. It further cemented for the fact that my life is something I need to more grateful for because it is in all facets a gift I have been given.
I have struggled with mental illness since the beginning of my teenage years and I continue to struggle with them today. In my life, I received the same message about the gift that is life when, in my freshman year of college, I was placed in the protective care ward at Spokane's Sacred Heart Hospital due to suicidal ideations I was having at the time. Looking back at this moment and forward to yesterday, I can honestly say that I did not anticipate receiving the same message in one of my lowest valleys and one of my highest peaks. I am incredibly grateful for this gift that I have been given to not only be resilient, like the human fearing for their life amidst an alley full of elephants, but also the opportunity to be in this moment and have it leave a lasting impact on my outlook.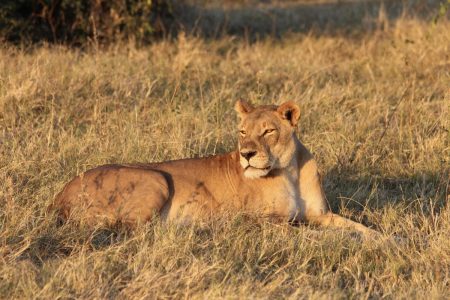 The safari only got better into today. Most of us were surprisingly able to hit the sack at 8:30 at night. We woke up at five in the morning, enthusiastic to hit the road again for the last portion of the safari, although not before we awoke our incredible staff leader Janeen Steer to an early morning rendition of "Happy Birthday." In the hours we remained in the park, we tracked a pride of lions and took some incredible pictures, some of which you may see at the top of this post. Afterwards, our safari guides brought us across the Botswana border and waved us goodbye as we boarded a boat to the resort bus one last time.
Of all the things to have an impact on my life, I would have never suspected it would be a pack of furious elephants. Again, life is a gift. I am so glad to have had this revelation again and I hope that you reading are all in a place where you can see this too. Tomorrow, we will be spending the day shopping at Curios shops, ziplining, and bungee-jumping among other activities. Thank you for taking the time to read this blog, I hope it has been giving you as much joy to read as it has for me to contribute to.
Very Grateful,
Spencer Weiskopf, Class of 2020
PS: Mom and Dad, I love and miss you lots and wish you could be here. You two deserve the whole world I hope to one day be as incredible of a parent as you both have been for me.
Harris, keep on shaking your groove thing. I know you are busy and I hope that you remember to realize the gift that is your own life as you participate in your craft. Love you bro.