Piled on top of each other in the back of Father Yona's pickup truck, Mama Katendi taught us a new word: Munone. Used in Luvali to describe the feeling of butterflies in one's stomach when driving over a bump in the road, we learned very quickly just how much Munone one can get while on a trip to Dipalata. Situated roughly 45 minutes away from Zambezi, Dipalata is a more rural community that Gonzaga started visiting in 2007. I am happy to report that all of our vehicles made it into the town limits without any hitches, and an excited crowd welcomed us in with song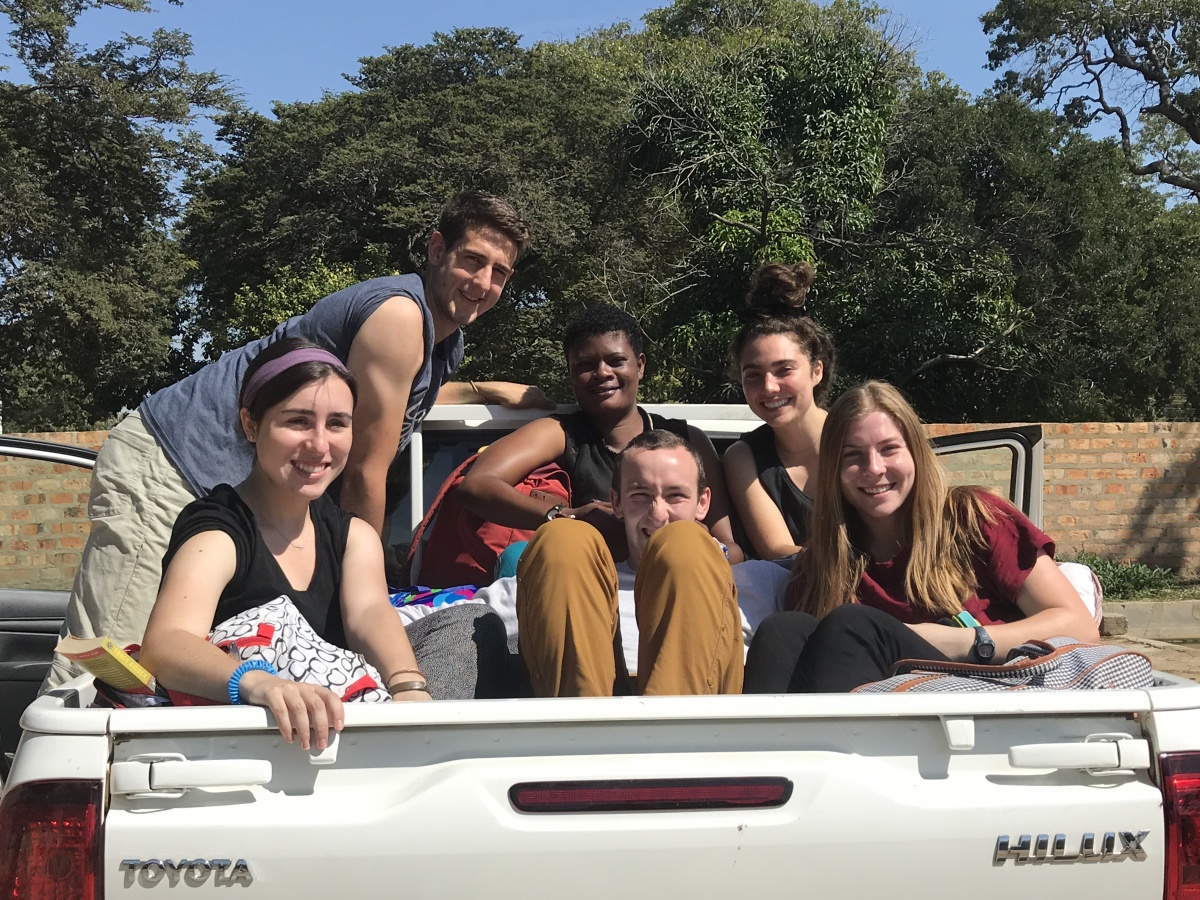 and celebration. Our group ate a quick PB&J lunch, and then headed to a house belonging to missionaries -the Speichinger's- that have lived in the area for many decades. Thoughsensing some skepticism of what this missionary experience might be like, our group came away with some amazing insights on how life looks in rural Zambia.
Of most personal interest -and I presume that of many of our pre-med dominant group- was Janelle Speichinger's experience as a midwife in Dipalata. She explained that as the Zambian government has become more dependent on foreign aid, many stipulations related to this aid have shackled the country intoa technocratic health system that frequently fails to meet the needs of the community and acknowledge the wisdom and experience of more wholistic practitioners in rural communities.
More specifically, in order for Zambia to received funding from the World Health Organization (WHO), government officials must commit to enforcing policy that allows for only certified midwives to birth babies. In a country that is only registering as average of 30-50 new midwives each year, this is clearly an impossible demand, yet one that has struck fear in communities across the country. Though only a microcosm in the history of Zambia, the experience of Janelle reflects much of the larger sentiment that keeps this region of the world shackled in poverty.
On a macro level, larger nations such as the United States, United Kingdom, and China have strong-armed Zambia and other less developed countries into signing predatory investment deals that open up land and people to exploitation. Such arrangements effectively trap entire populations in cycles of poverty and service to the "more developed" Western world and the economic systems that govern it. In Dipalata, you do not have to look far to see the effects that this legacy of oppression has left in its wake: roads strewn with trash, children with bloated bellies and yellowed hands from protein and fat deficiencies, etc.
It is easy to get discouraged amidst the constant reminder of how certain groups in history have contributed to the harsh conditions seen not only in Diapalata, but far beyond in Asia, South America, and even our own home in the USA as well. But what transpired during the our evening in Dipalata gave me new hope.
A hardworking community prepared a feast of chicken, bananas, oranges, rice, beans, cabbage, and nshima followed by a bonfire -complete with guitar, amplifier, and some of the best voices you can imagine. While singing in the circle, a young girl named Patience -maybe 9 or so- took my hand. Now if you have read the previous blog posts, you will know that children holding our hand is no rare occurrence. But there is a difference between a playful hand hold, and a hand hold that communicates interdependence, intimacy, and love. Patience was a hand that lent this interdependence, intimacy, and love.
In this moment I closed my eyes, listened to the beautiful voices around me, felt the warmth of the fire on my skin, and found peace in dancing with something greater; something that transcends skewed trade contracts, global politics, and local turmoil. Whether you call it love, peace, God,Allah, or something else, there is something that can be felt when joining hands in relationship and love with those around you.
We are all grappling with the sights, smells, and sounds that envelop us each day; the inequity of the world is apparent it its most overt forms, and complex beyond imagination. It makes your stomach uncomfortable. But sitting around the campfire in Dipalata is a reminder that maybe the solutions to our surroundings are not as complex as we sometimes make them out to be. Maybe the bumps in the metaphorical road are not as scary as feelings of Munone tell us they are. Maybe it all starts with a hand held and a song sung. In this, I think there are answers.
I am trying to post this ASAP because we have left our fans short handed the last few days, so I am going to cut out soon. BUT I will end by saying that although we are thousands of miles apart, we can still look up at the night sky and see the same Big Dipper that you see -though slightly contorted and not to brag, but likely way brighter and more miraculous; thanks Southern Hemisphere and low light pollu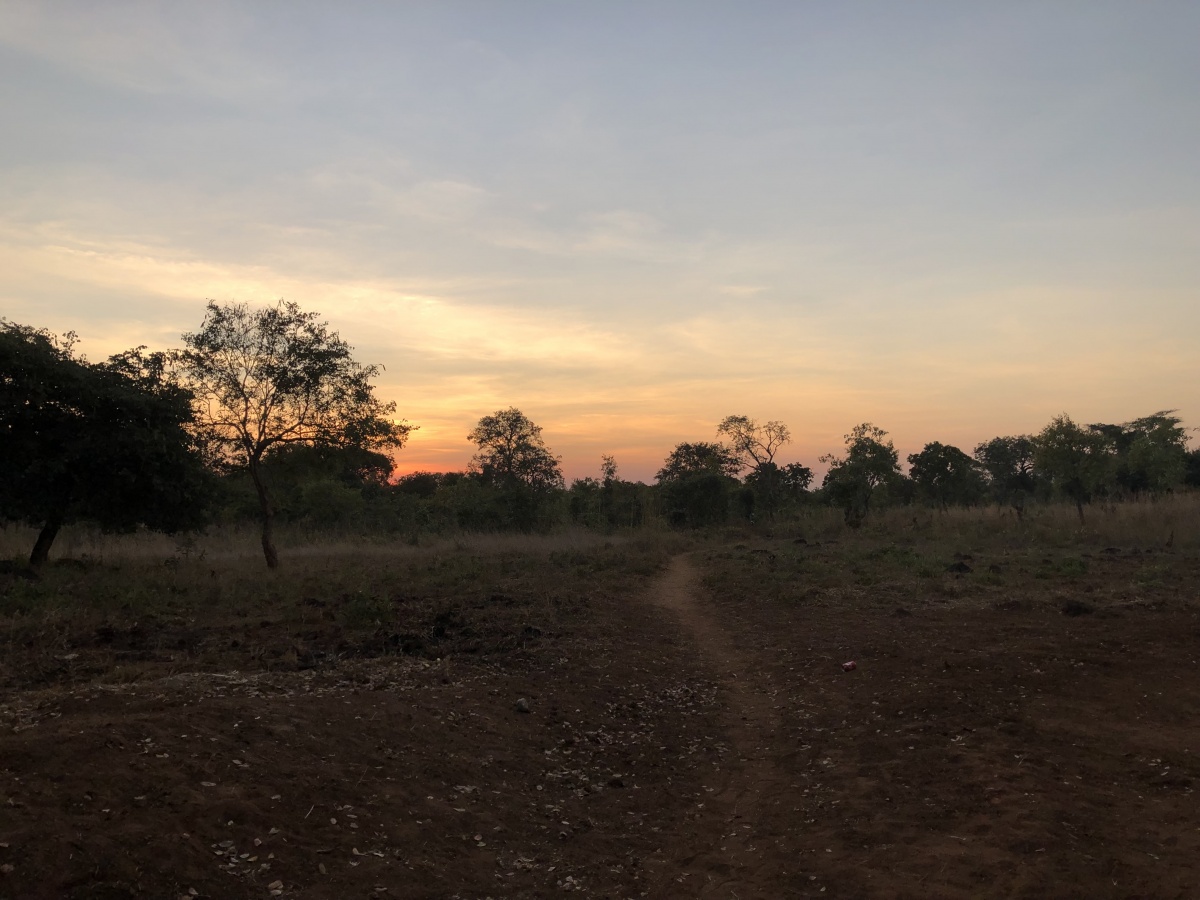 tion. I find this to be a beautiful reminder that none of us -whether family, friends, or new-found acquaintances in Zambia- are ever that far apart. There is something brilliant in this. So today, or whenever you read this, I challenge you to hold a hand, hug a stranger, or simply tell someone you love them, because Dipalata taught us that it is in tiny actions made with intentionality that we develop a foundation for true unity, changed and joy.
Lots of hugs and love,
Isaac