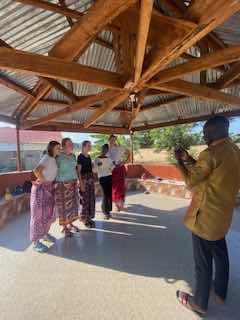 Chingoloshi mwane to us here in Zambezi and howdy to y'all back stateside! It's Bella again, but today I have no visual day in the life for you. This is because when I asked Jeff if I should do that again, he replied, "That was an extraordinary pain in my ass." (It's true; we were up for at least an hour and a half trying to format those pictures.). Pictures or no pictures, today saw many monumental moments for the various teams here in Zambezi: The education team spent its last day at the Chilenga School. The business team and a panel of local leaders listened to project proposals and deliberated on potential funding, and the health team held its graduation! As one of the leaders of the business team, I was awed by how students used the discussions we've had in class to construct thoughtful community development plans centered around their individual passions and values. The group spent the rest of the day at the convent to the tune of my overworked JBL speaker, which blasted Taylor Swift's complete discography and Shakira (per Mama Katendi's request). We were cleaning the common rooms, decorating photo booths, mashing potatoes, baking cookies, slicing fruit, and boiling spaghetti because tonight is a very special night: At 17 hours (but probably later because #ZambiaTime) we'll be hosting about 40-50 of our best Zambian friends for our annual accompaniment dinner to celebrate the relationships we've built here and share some final moments together before we go back to real life (Lusaka) on Wednesday, and then home on Saturday. 
Side note for my sister (if your name isn't Aniah, you can skip over this): Our flight lands at SeaTac at 12:35 p.m. on Saturday, June 24. Please pick me up then, preferably in Blue. I will be wearing your Shorecrest Volleyball sweatpants and a big smile. It would be great if you would get out of the car to help me with my luggage! Bonus points if you bring a Banh Mi to the airport. I have a feeling I'll be pretty hungry! 😉 
It's crazy to think we've been in Zambia for almost a month. When I was back home, envisioning my time in Zambezi, I worried a lot, as I'm sure many of your daughters and friends did in the weeks leading up to this big adventure. Reflecting now, the things I expected to struggle with did not really wind up making much of a dent on my experience. I worried about the lack of modern amenities but was pleasantly surprised to find that I can easily survive without all of the comforts of home. I worried about how my stomach would react to the food, but Mama Katendi's cooking has introduced me to some of my new favorite meals. I even worried about not being able to express myself through fashion, but I quickly discovered that as soon as you leave a consumerist, maximalist environment, what actually matters is who you are on the inside and not the way you look on the outside (shocking!) I worried about getting sick and not getting the care I'm used to back home, but I only so much as sneezed. Of course, I worried about feeling completely out of place here, but the warm welcome we received quickly dissolved that fear. What I didn't anticipate was facing the consequences of my heart growing to be the size of Zambezi. And now, I'm grappling with how to say goodbye to this place that has changed me forever.  
For the past few years, I haven't lived anywhere longer than six months before settling into a new place.  From Los Angeles to France, Spokane to Missoula, and back home to Seattle, I have slowly learned to become good at saying goodbye or au revoir to the people and places that have come to mean a lot to me. It's only grown easier over time, especially with the knowledge that I can always come back to visit, but leaving Zambia feels heavier. In the mere three weeks we've spent in Zambezi, which have felt like a blink of an eye and a lifetime all at once, I have grown so emotionally invested in this community and its people. I can already feel the lump in my throat forming every time I think about waving goodbye to Hendrix's bright smile, or walking out of Mama Mary's tailor shop for the last time. What do you say to someone you probably won't ever see again? How do you tell them you might never be back?  The once-in-a-lifetime aspect of this trip is staring all of us in the face, and I don't think I speak for only myself when I say that no matter what we've left behind before, this time, saying goodbye will be deeply difficult and complicated.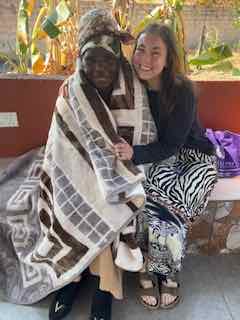 Yet, there can be so much beauty in goodbye. When our tiny little bush plane takes off from the Zambezi airport and leaves this sweet, homey little city in the dust, I'll feel so lucky to be left with the lingering memories of ever-present laughter echoing through the convent halls, long hours spent learning from our leadership students under the shade of the gazebo, countless ultimate frisbee points scored against Debby, and the immeasurable wisdom we've gained from Mama Katendi and Mama Josephine. I find so much comfort in the fact that next May, a new generation of ZamZags will gather at SeaTac, not knowing the sights that will leave them speechless, the inexplainable moments, and the incredible people who can't wait to greet them on the other side of the world. I hope that they will continue to nurture the relationships that we have built during our time here in Zambezi with the same intentionality, respect, and open-mindedness.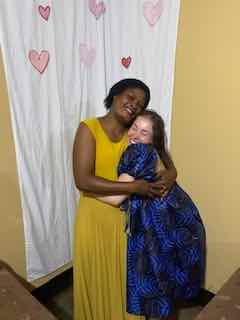 That's enough introspection for now, though, because the party is about to begin!!! And if you know me, you know I wouldn't miss a party. I hope all is well back home! Before we all know it we'll be reuniting with our families and friends in the states. Until then, just know we are soaking up every second in the hot Zambezi sunshine and savoring every shared conversation, delicious meal, eruption of laughter, and three-step handshake we can get while we're still in this incomparable place. What means even more than a proper goodbye is staying present in the moment while we are still privileged enough to be right here.  
To my family and friends in Seattle and Missoula, I love you! See you all very soon 😉
Peace and love,
Bella Boom-Haupt '23