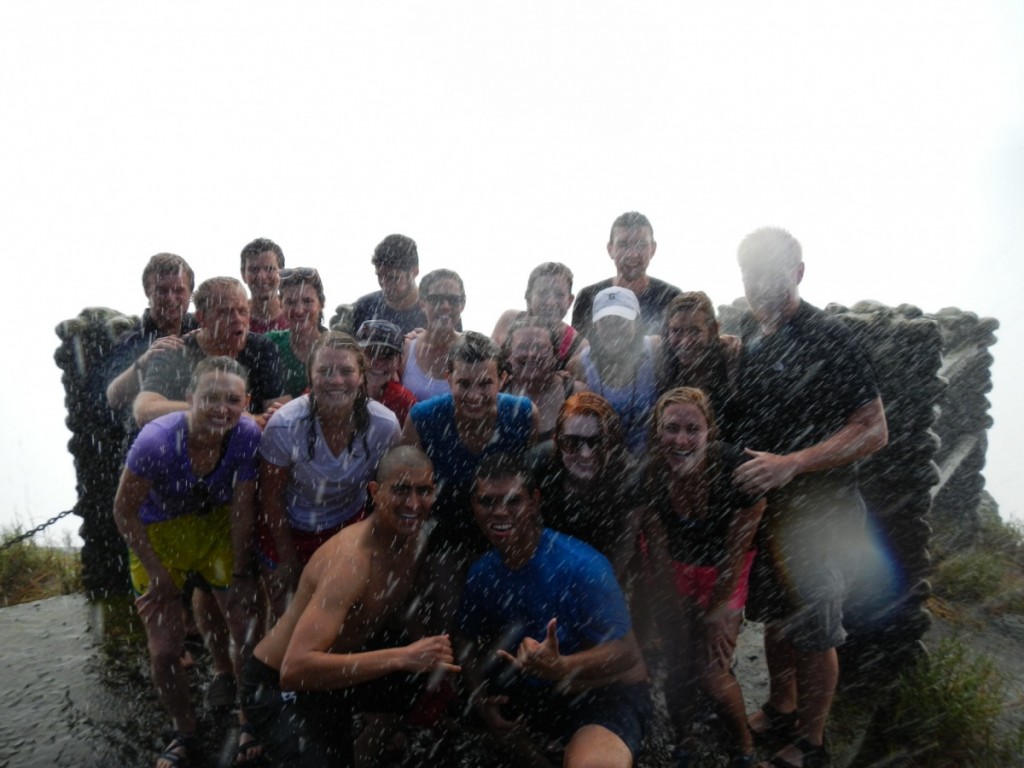 Just as the planes circled the Zambezi sky twenty days ago, once again a series of six seater planes buzzed overhead. These planes are some of the only ones that circle the Zambezi sky the whole year, highlighting to the community both Gonzaga's arrival and departure. After our short twenty days here the runway is no longer filled with strangers but friends. They are not here to greet us, or to see what we might bring, but to say final goodbyes and a thank you. The success of our trip on this community can be directly correlated to the number and type of people out on that airstrip. This is not measured by what we have physically created, but by the relationships we have built. The runway was not only dominated by children, but also numerous business and community leaders. They came when they saw and heard the planes, not because of a handout that they had received, but because of the relationships and the educational opportunities which they had experienced during our time together.
These relationships which have been built by us students over the course of only a few weeks ended as we walked to the airstrip. For myself, I know I most likely will never come back to this community. I may be friends with a few of my computer students on Facebook, or I may send letters back and forth with a few of my favorite locals, but the relationship as it was in class will never be the same. As I walked to the airstrip for the last time and said my goodbyes I never let this thought pass my lips. I felt a tremendous amount of self guilt each time I said "I will try to come back" as I already knew the probabilities of my statement.  This guilt was a result of becoming a member of the community over the past few weeks and hearing so many helpless life stories. As the plane circled the Zambezi sky for the last time I felt that I was personally turning my back on this community.
As our plane drifted towards Livingstone, during our day at Victoria Falls and on our overnight safari trip, I realized these weeks are much more than returning to Zambezi and accompanying the community.  The first and main aspect of this trip is for our own self development. The events that have transpired over the past twenty days have helped me grow as individual.  These life lessons will carry on whether I am back home or in Zambezi. The second aspect of the trip is based around empowering the Zambezi community. My departure is not the end of Gonzaga's involvement with this community. Next year, a new group of students will come and teach a whole new series of classes. These trips and these classes will continue as long as the Zambezi community has the desire to stand on their own two feet. When May 2014 comes around, the airstrip will once again be filled with members of the community singing and dancing. A group of new students will be here ready to teach their classes and learn life lessons from Africa. This is what the whole trip is based around, simultaneous growth of both us as individuals and the community. Africa is teaching us and we are teaching Africa.
Nathan Brown
Class of 2010