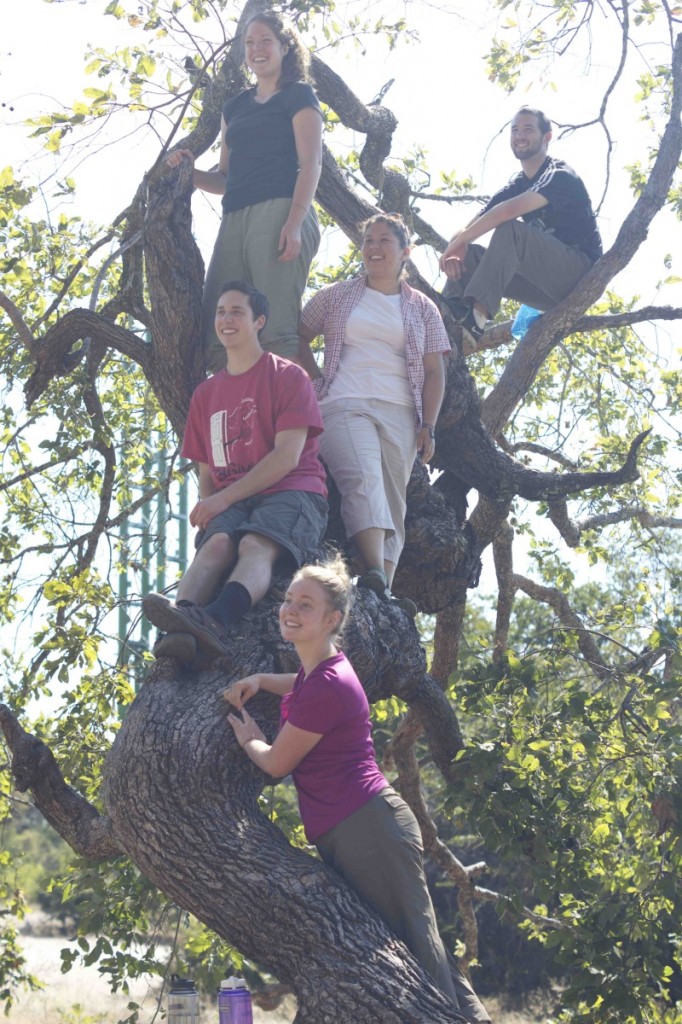 I'll admit it, on May 21 I had a bit of a meltdown. It all came from the sudden realization that I was over 12000 miles from my home, from my sister who would be celebrating her sixth birthday without her older sister there to push her face into the cake. My mind carried me to May 22 and to how my family would celebrate without me. How would my mom prepare so much food for all of the guests? Who would decorate the house? What decorations would Emily pick? After sitting for a good hour or so under a clear starry night, blubbering over these questions that I would receive no concrete answer to, I stopped and thought about how selfish I was being.
Here I was, sitting under one of the most beautiful night skies I had ever witnessed and I was crying over an event that hadn't even occurred and that I knew would be handled perfectly without my presence. I wasn't living in the moment; I hadn't been present in my Zambian experience because I was worried about something that was out of my reach, 12000 miles to be exact. This brings me to my topic and to my greatest challenge thus far, to live in the moment.
It may seem a little ironic that I am reflecting so much in this post when my point is to live in the moment but there is a purpose, I promise. At home I continually noticed how often I had spent my time thinking and preparing myself mentally and emotionally about this trip. I can hardly remember my last night at home because I was so focused on how I would handle certain situations that might come up in Zambezi. I would build these scenarios in my head and then make up outcomes to those scenarios. I'm sure if I had been more focused on living in the moment I would not have had such a hard time that night under the stars.
Also, I tend to reflect on past experiences. I remember that the very first thing I thought about as we were driving through Lusaka was "Oh my gosh, this place is just like my home in Mexico!" Wrong. I'm glad I let go of that thought because although Zambia looks like Mexico, my experiences there are VERY different from my experience in Zambezi. Comparing my experience from Drum Corps has also been more of a hindrance than an outlet. Marching with the Oregon Crusaders in 2012 was an experience all in its own. There is nothing like it, so why do I keep returning to it?  I believe it's because I want the end result of this trip to be a clear and precise answer. As I was nearing the end of that summer-long endeavor I knew what had changed within me. My time in Zambezi has nearly reached its end, only one day to go, and I have no idea how to put into words my experience here. When I reflect on my Drum Corps experience I only continue to build expectations about what needs to happen here in Zambezi. It doesn't allow me to fully experience Zambezi on its own. No worries, not all is lost.
The moments I have felt of intense clarity have blossomed out of times where I remind myself to live completely in the moment, to be able to let go of my worries and know that my future is in God's hand. At home, my best friend often tells me when I would get too stressed about an upcoming event, "Don't worry about tomorrow, God is already there." I find that I have this in my mind whenever I am teaching at Chilenga and when we traveled to Dipalata.
Being a teacher at Chilenga Basic has been extremely rewarding. My students have given their hearts over to me without any need to. Much like my fellow Zags have mentioned in their posts, Zambians have an unbelievable capacity to love without expecting anything in return. But along with my students at Chilenga, I have given a piece of my heart to each on of them and to Mrs. Melody, who is a beautiful and shining soul to work alongside. There is a quote that comes to my mind whenever I think about my time at Chilenga, "Where you invest your love, you invest your life." My students are a prime example of this because they absolutely love coming to school. Many of them have written in their stories how fortunate they are to be getting an education and how important it is for their lives. One student wrote, "I love school because it is my life." He understands the power behind his education, and the love that he puts into it will further his education even more. My students live in the moment constantly because they have placed their worries in God. They do not fear what happens after they graduate because they have this mindset that their education will lead them to success. They trust God with their future.
Much like my students, the people of Dipalata work very hard for what they love. During the short time we were there I had this feeling that everything they did for us sprouted from their love. Sitting around the campfire that Chris pictured in his blog I found myself not thinking about what was going to happen or what had happened. When you live in the moment you feel a sense of peace like no other. It's hard to explain, but you feel like you have never lived until that moment. I give my ultimate thanks to the people of Dipalata for letting us into their community and for giving me the opportunity to find paradise of serenity.
I want to conclude with a beautiful homily by Father Noel that was completely relevant to my thoughts on living in the moment. He spoke about how the ascension of Jesus did not mean that Jesus had left his disciples for another place. Jesus was both in heaven and with his disciples. He did not abandon his people by going to heaven. It is through Jesus and his omnipresence that we are able to find the beauty in the world and work to continue building that beauty. Our lives are a culmination of experiences whether they are good or bad, but in order to get the most out of my time here in Zambezi I recognize that living in the moment is more pertinent than reflecting on the past or worrying about the future. In order for me to get the most out of my time here in Zambezi I need to recognize the fact that this experience is like nothing else and should not be compared heavily with any other events.
Kisu Mwane,
Lili Ramos, Class of 2016
1 Corinthians 13:4-8
P.S. Happy Belated Birthday Emily!! A toda la familia Ramos, los extraño con todo mi corazon y espero el dia para verlos otra ves! Les mando muchos besos y habrasos.