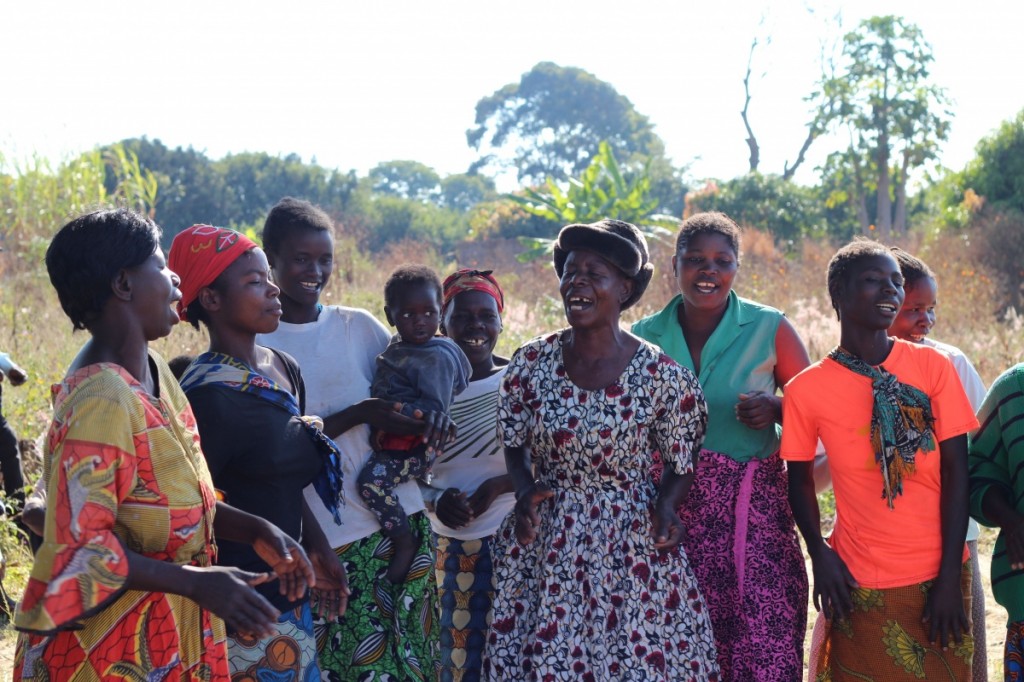 Tonight marks our Zamily's last night in Zambezi. It is bitter sweet to be leaving this place that, for many of us, has only just begun to feel like home and these people who have just begun to feel like family. Our experience in Zambia has been filled with questioning and wrestling about our own cultural, emotional, and spiritual identities. We have posed many complex questions to one another in the midst of such a rich experience, many of which have no explicit answer. I am sure that I will still be struggling to understand my thoughts in response to these questions in the coming weeks, months, and even years.
One frightening question that we must all be prepared to respond to in exactly one week is "How was Africa?" We owe it to our eager family and friends to provide some sort of insight into the whirlwind of a month that we have just experienced. How in the world are we going to adequately describe all that we have seen, heard, felt, and smelled in the past month while honoring the people and the place that have allowed us a glimpse into their lives? No words that I can provide during 5 minutes in passing or even an hour sitting in a quaint coffee shop will ever fully capture the many facets of my experience here in Zambia.
While reflecting on my joys, failures, frustrations, and relationships, my mind has often come back to Howard Thurman's quote"Don't ask what the world needs. Ask what makes you come alive, and go do it. Because what the world needsis people who have come alive." The experiences that have made a mark on my heart and will continue to impact my thoughts and actions are those experiences which have struck something inside of me that make me feel alive, more fully human, and more in tune with who God created me to be. Attempting to touch the surface of these experiences and how I believe I have seen the face of God through them is the only way that I can do justice to what I have experienced.
Many of the moments that have struck a cord in me are moments that have made my soul ache and my heart heavy. Talking about these experiences and how they have transformed my worldview is absolutely necessary, but each one of us must be intentional about representing the whole truth, rather than just those parts of the truth that reinforce the world's inadequate perception of what Africa is.
As the wise and respected Raymond Reyes said during last night's reflection, "you are responsible for what you know." I have felt this more and more as I have been here. Not only have I been blessed with a bounty of knowledge through my education, but I have been given first-hand knowledge of the needs that exist here and around the world.
My responsibility to share knowledge is two-fold. It is my responsibility to articulate the ways that I have been inspired in this place so that my family and friends may in turn feel a tug and a challenge for their own lives. It is also my responsibility to not allow the teaching and serving to end as we board the plane on the way back home. I now know that what may seem like simple and insufficient knowledge on my part can in fact empower entire communities.
During one of our first weeks, the health team made an appearance in the rural village of Chavuma. Expecting to teach a simple lesson on nutrition to a small group of 20-30 women, I was overcome by amazement as the numbers grew to upwards of 200. By the middle of our presentation, our message was landing on the eager ears of half the village, including men, women, children, and village elders. "This is going to change our lives" has been a response to our teaching on a few occasions. Knowledge is power. So what are we going to do with this power?
I feel a sense of duty and responsibility to offer every ounce of energy and knowledge that I have in order to help meet some of the needs that I have observed. When people ask me why I chose to pursue nursing as a career, I am often not quite sure of my reasoning. Through the past few weeks, I believe that God has revealed to me why I was called to nursing.  The ability to share knowledge about health is an absolute gift and the practical skillset that nursing provides me with will openmany doors for me. I pray that I will be open to discerning the places where God is calling me and that I will have the courage to act.
Our health team had the opportunity of meeting Tanis, a missionary nurse from Canada who works at the Chitokoloki Mission Hospital. At the age of 23, Tanis felt that God was calling her to Zambia. Without hesitation, she listened. For the past eighteen years, she has continued to have faith in God's plan for her life and has endured the struggle of being called in for surgery at three o'clock in the morning, only to work a full shift the next day. She persists with limited resources and technology, and endures with strength despite the disheartening experience of watching countless patients die of preventable disease.
Rather than seeing her service as a sacrifice and burden, it is clear that she views her situation as a blessing. She is thankful to be able to use her skills, her heart, and her energy to be able to serve. I wish that every person reading this blog could have a chance to listen to her speak, for her sense of purpose and her confidence are remarkable. I cannot help but imagine myself in two years, as a 21 year-old who has just graduated from nursing school. If I felt called to do something so bold and challenging, I hope that I would be willing to make sacrifices for the sake of coming alive and living into my purpose on this earth.
So, family and friends, brace yourselves. When you ask me "How was Africa?" I am not going to give you a neat and tidy synopsis. My explanation is going to be messy, long-winded, and, at times, poorly articulated. But I will do my best to honor this amazing experience and the people who have touched my life, whether it takes two minutes or two hours.
Mom, Dad, Andrew, and friends- I cannot wait to tell you all about it! I miss you all dearly and am thankful for all of your support in helping me get here. Love you all to the moon and back.
Kisu, mwane.
Hannah Van Dinter, Class of 2016