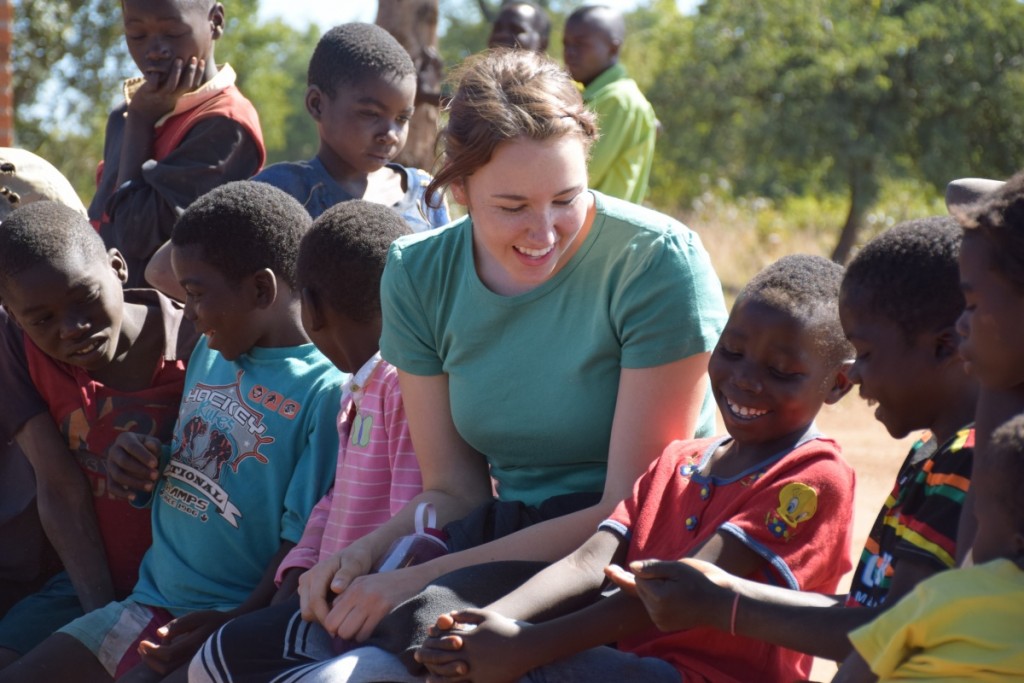 "The pursuit of happiness is a lifetime pursuit, but the pursuit of a free mind is a day's achievement."
            We had just arrived in Lusaka, Zambia, and—although thousands of miles away from America—stepping on the University of Zambia's campus was oddly familiar. After being warmly welcomed, we listened and participated in a brief education talk. They told us the history of the University of Zambia, and some general facts. Quickly we plunged into the problems in Zambia's education system, many of which America also faces. These problems included, but are not limited to, having many qualified students but only able to accept a select few, declining budgets but increasing enrollments, teachers who are not qualified teaching all levels, universities not having enough resources and facilities to house and correctly educate students, and Africa as a whole not contributing to the developing world. However, one thing our hosts stressed was their belief that higher education is central for social and economic importance and development, and their sense that a strong educational system improves a nation's overall quality of life. With this mindset they have a strategic plan to evolve and improve.
In Zambezi, I have the opportunity to teach at Chilena primary school. As I walk into class my first day, I am greeted with students standing in unison, saying "Good-Morn-ing-Ma-dam." In the four corners of the classroom there are groups of desks with students crammed next to each other, and I know immediately they are arranged according to literacy level. I take a quick look around as I settle myself in the back of the classroom; I realize there are three handwritten posters for science lessons, a chalkboard that only takes chalk in select areas, a few windows, and four dirty walls (bugs and all). Ready to observe the teacher and test the atmosphere of the class I will be teaching, I sit down and the teacher begins the lesson.
I have always loved school, and being a teacher is a goal I have. Besides interacting with children, I know I haven't even dipped my toes into the vast and complex pool of education. But one thing is clear as I observed this lesson, and now during my time actually teaching: these children deserve a chance. By "chance" I mean individual attention; somebody who will meet them where they are and help them gain knowledge and grow into educated adults. I say this because, as I witnessed this first lesson, I watched the teacher teach to the highest students in the class, while ignoring the lower students. This appears to be the norm for most classes. Anyone could glance around this school and realize it would take a very, very special and select student to thrive here, to be admitted to a quality secondary school, and then to gain acceptance into a university. Indeed, there are many who are swept aside in pursuit of this one very special student, and this is where emotionally and mentally I am tested.
In many conversations I have asked people, "If there is one problem you could fix in Zambia, what would you fix?" and most people respond: education. Here, they realize education is the solution to many other problems: nutrition, disease, poverty, quality of life, etc. However, if people, and more importantly students, value education wouldn't it be better to give all students the best education, and stop banking on the select few to go all the way? Wouldn't it be better to teach logical thinking skills and challenge students to apply what they learn in their community instead of teaching and testing memorization? How can we continue to challenge the more advanced students but provide enrichment and support for those less advanced? These are questions I ask in Zambezi, but these are also questions I will ask in America. When I stand in front of my future classes, I will remember the blank and uncomprehending stares of the many students I had in Zambezi, and ask myself: how can I best serve these students?
Joanna O'Neil, Class of 2017