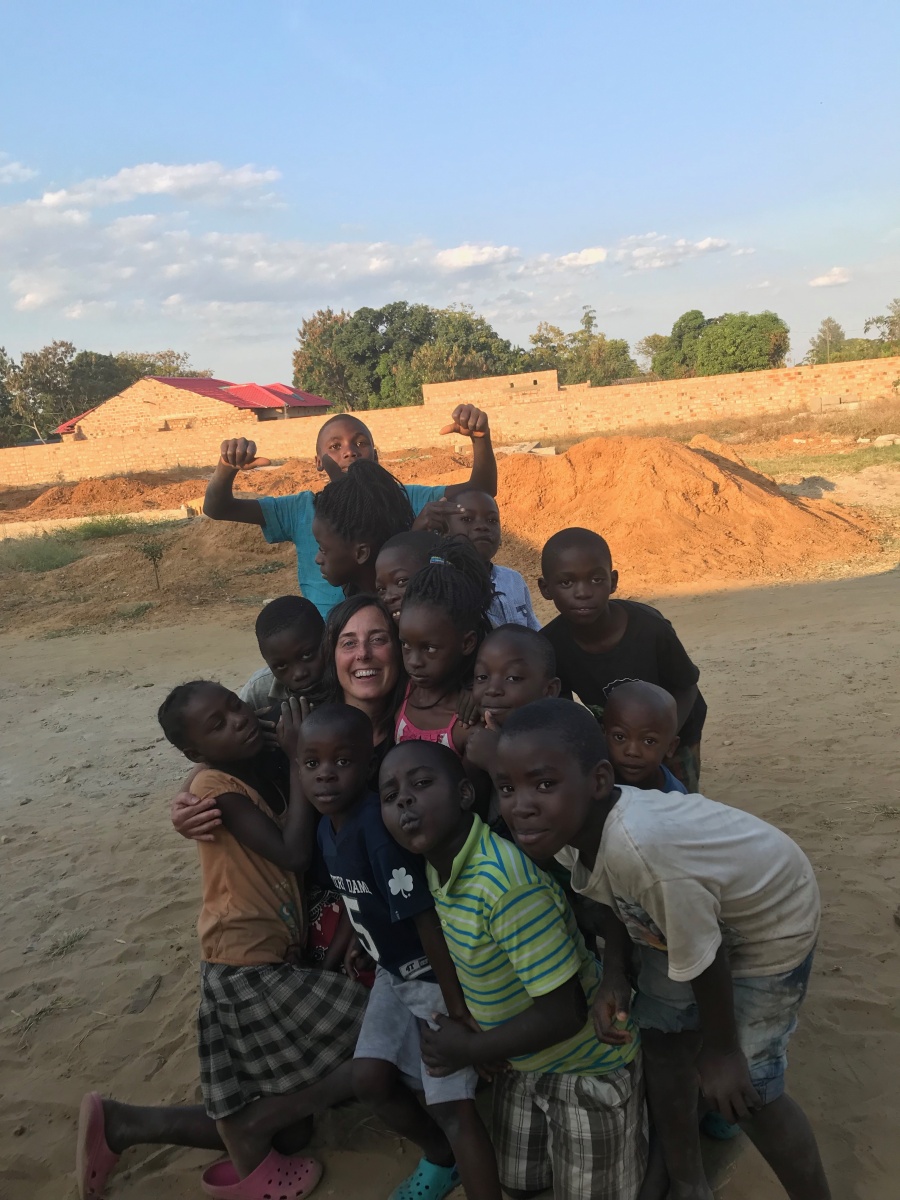 As one of the staff of this trip I am housed across the yard in the Priest's home. There are six men and myself that share the large, well-used space. We have private rooms with sinks, toilets, and several spiders that share the space. I was advised to name them, which could lessen my fear. My 7 new friends who are at-least 2-3 inches in diameter are lovingly named Jeff Dodd (shout out to you brother).
I have spent plenty of time with the Jeffs because I caught some kind of virus which caused me to stay in bed for almost 24 hours. I would only wander out to use the bathroom, and see what was playing on the television in the nicely tiled living room. Yes, there is a color flat screen on that flaunts Indian soap operas, World-wide Wrestling Federation matches, BBC news or football(soccer) most of the days. These programs are enjoyed very often. It became my entertainment to see what was being watched every few hours that I would leave my room.
I have also learned that these men know how to throw an awesome party. Annika mentioned in our last post the amazing dinner with the church council, youth group and priests we had Sunday. After leading us in mass and being with their parish they spent the day moving pews, chairs, speakers, dishes, and an entire sound system over to welcome us. The music started pumping at 5:15 pm and it didn't stop. Okay… it did stop, but it felt like an eternity. I was flat on my back in my room with ear plugs in and could still hear the music pumping. Now that is a party!
I am writing this behind the house. Father Yona has put in a garden, fish pond and large chicken coop. He is helping the parish become sustainable.
I share this because the television, the shows, the music, their pop culture connections, the self-sustaining back yard- they all surprise me.
They surprise me the same way that after the walking safari Maurie and I experienced in Livingstone, Mukwesa, our guide, asked to get my WhatsApp number to stay connected. They surprise me the same way the head restaurant manager for the Royal Livingstone hotel is from a rural village outside of the Indian state that our youngest son was adopted from.
I was surprised because their stories are richer and more complicated than what I was expecting. I have been able to travel to several developing countries. I've read the articles, watched the Ted talks and am culturally sensitive. Until I'm not.
Last night our team watched the TED Talk "The Danger of a Single Story". Chimamanda Adichie so articulately shares, "The single story creates stereotypes. And the problem with stereotypes is not that they are untrue but that they are incomplete. They make one story become the only story." What a surprise when I realized that I had allowed a single narrative to be what I expected from my new Zambian and Indian friends.
There is poverty here that makes my heart ache. Every day I find Jasmine waiting outside the convent walls to hold my hand. It is easy for me to identify her among the dozen children that linger because she has been in the same clothes since day one. There is a look in her face that I'm familiar with. I saw it in my son's face when we first met him at the orphanage in India. It's the look of undernourishment. Part of her skirt is ripped from the inseam down to her knee. Although we are wearing shorts and t-shirts at night, I've noticed Zambians are in jackets-it's winter for them. I wonder what Jasmine wears at night.
Mama Katendi and Mama Violet make us amazing meals. We eat chicken and apples over a bed of lettuce with an orange garlic dressing. Mama Katendi enjoys it during her time with us because at home she can only afford a chicken once every 6 weeks. She is a single mother with 7 children and no support from her husband who left. It's not fair. It's what it is.
After dropping off the education team to teach their literacy classes at Chilena I head back to town and pick up a woman swaddling a young baby. As we chat I learn that her name is Avery (like my daughter). I tease her and say that I have a daughter Avery and she could now call me mama. Her 1 month daughter is Emma grace (my Avery's middle name is Grace), she is 17 (like my Avery). She stopped going to school at 14. She said that her family can't pay for school so she now has Emma. As I walk Avery into the hospital for Emma's check up she touches my arm and says "Thank you mama". I swallow hard.
If any of you know me, I love to remind/lecture students to embrace a both/and mentality rather than an either or mindset. What a surprise that I fell into the either/or mentality. (It's not really that surprising-most of my lectures to students are things I need to work on).
No more single stories. I am striving to integrate both the beauty and the brokenness. Both The simplicity and complexity of relationships. Both the abundance and the scarcity. Both the realization that people like me have hurt these amazing people and have helped these people.
What surprises me most is that I feel free with this new insight. There is more love in my heart and a lightness in my step. My hugs are longer, my tears are saltier, and like the African sunset, my outlook is brighter. These relationships are changing me. There is an unforced rhythm of grace that is moving within me.
"If you have come to help me, you are wasting your time. But if you have come because your liberation is bound up with mine, then let us work together." -Lilla Watson
My prayer for ALL of us is that we will continue to be surprised by God.
Grace and Peace,
Janeen Steer, Mission and Ministry