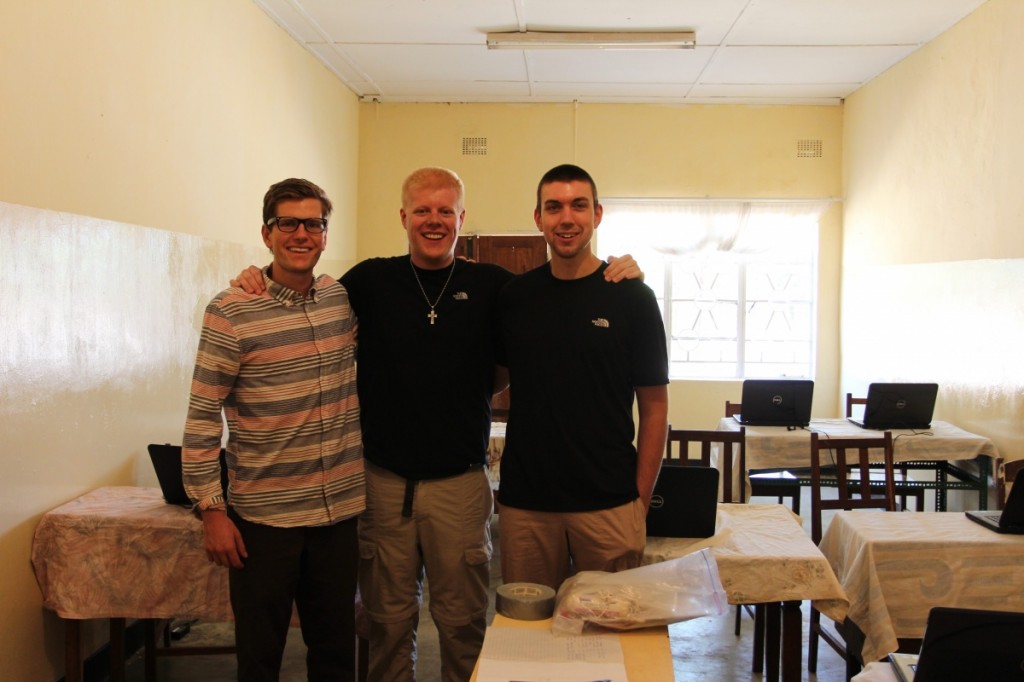 Hello Mom, Dad, Stephen, Tayla and all parents, family members and friends who have continually supported us on this amazing journey! I just want to start out by saying happy late birthday to my father, the infamous Monte Marti. I am so sorry I was not there to celebrate with you but I am sure that you did it in all the right ways. I want you to know that on my slow and interesting trek to Solwezi, I was thinking about how much I love you and how happy I truly am to have such a positive and loving person in my life. Just thinking about you really does make me smile.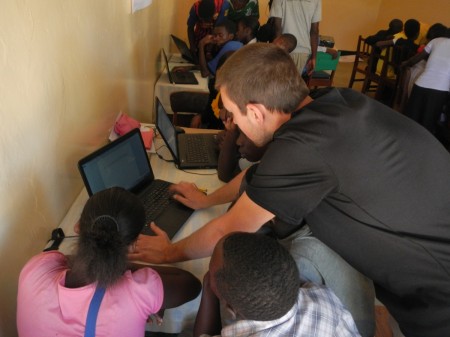 Today marks the 16th day of our stay here in Zambezi. It also marks a day of rest and preparation for a very busy weekend ahead. Tonight we are going to a tribal coming of age ceremony involving music and some wild dancing by the Makishi (tribal dancers). On Saturday, we are having a special lunch. We are cooking for forty as each of us invites a member of the Zambezi community with whom we have built personal relationships as we've accompanied each other through these past weeks. It is our way of thanking them for all they have given us. I am excited to gather with my peers, who I have so greatly bonded with over these past few weeks, and to see those they have bonded with outside of the Gonzaga group.
This morning, we woke up to no electricity. For one who is teaching computer courses, losing electricity has become one of the most frustrating realities about life here. When the power is out, assuming that all computers are charged, we only have 7 working computers as opposed to the 9 we normally have. Additionally, we lose our projector greatly limiting our teaching methods. In one class alone, we have thirty plus students thus forcing us to put five students per computer. This presents us with great challenges for the majority of our students have never touched or even seen a computer and a good portion of them do not even have power in their own homes. Personally, this lack of electricity presents me with great frustration (not only in personal life but in classes as well).
Many of the struggles and frustrations that I have encountered during my time here in Zambezi have been causes by events and situations that are out of my control i.e. illness in Dipalata, ride to Solwezi and these constant power outages. In the past, I have had the opportunity to participate in service trips not only nationally but internationally as well. These trips helped me feel mentally prepared for the challenges I knew I would face. On these trips, I would build houses and other tangible things. This enabled me to easily see the progress and work that I was doing for the people I was trying to help. I always left patting myself on the back and feeling satisfied. I could easily capture what I was doing on camera and would return home and show people the work that I had done. Being present here in Zambia has presented my peers and I with a very different and harsher reality. The work that our group is doing here is not tangible in the same way as a house or a church. We spread education, build knowledge and try to empower the community to stand on their own two feet. This cannot be physically measured; it is not visible and most definitely cannot be captured by a camera. Our group constantly struggles questions the reality of what we are doing here and if it really making a difference and really changing this area for the better. Josh presented this question to our dinner guest Francis, a social worker who played a key role in the adoption of Josh's daughter, Grace. He responded that our empathy, willingness to share knowledge and our mere presence of just being here matters.  We are in fact making a difference. It was settling to know that though we may not be building houses, churches, schools or anything as physical, we are in fact making an impact on this community. Though I may not have photos of tangible work that I have done on this trip I will remember the struggles, relationships and the amazing people I have encountered here in Zambia.
This makes me feel excited and empowered. I feel as if I am gaining more out of this experience by sharing knowledge and education than I have in my previous experiences. I am building deep and meaningful relationships with amazing people who are giving me so much more than I am giving them. I have come accustomed to the idea that material and physical things are not always necessary to help those in need. What is needed most is simply knowledge and empowerment. When a community is able to asses its own needs and implement its own projects, the outcome can have a greater impact on those being affected than if the help had come from other sources. This internal empowerment rallies the community and creates a better sense of independence and pride. Whether it is through the leadership, education, health or computer group, our hope is for those we teach to use the knowledge we have shared to better themselves, one another and the community long after our group leaves Zambezi.
Gotta go!
Shaun Marti, Class of 2015