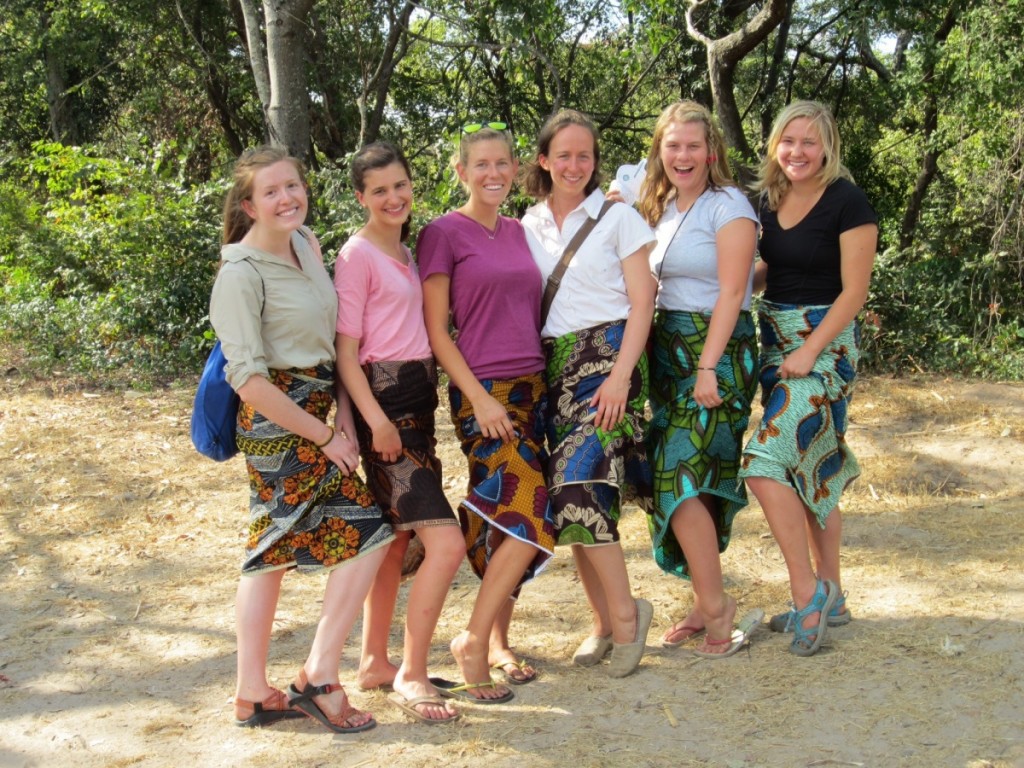 Greetings from Zambezi!
I feel honored to have a chance to write on this blog and tell you how blessed I have been to have met all your loved ones. They are all amazing, young individuals that I have been proud to work alongside with. I had only met the students on Skype once before this trip and after these few weeks together I can say I have 17 new wonderful friends. I have learned so much from my Zam Fam and have truly enjoyed growing with this family. Not only have I grown individually as a nurse here, I have watched my health care team grow and I am extremely excited to see where they go in the world of medicine and see where each and everyone of my new family members go individually. All your posts on the blog have been inspiring and yes every parent out there should be extremely proud of their son or daughter, because I know I am!
Last Sunday Father Noel ended mass with a few thought provoking words. He discussed how both the community and Gonzaga have experienced both positives and negatives from our trip here in Zambezi. In life we take both the positives and the negative experiences to help us grow. For me, the negative experiences in life have helped me grow as a person more often then the positive ones. This same concept has applied to this trip and particularly one of first conversations I experienced in Zambezi. This conversation was with a women from the HIV/ AIDS support group. We had been talking about how cute this little african boy was and she just came out and said "she had an infant die last week." I was shocked, taken off guard and unsure how to respond. It was at this time it hit me… I AM IN AFRICA. As I started to give my condolences and express my sympathy the conversation shifted. In a matter of seconds she had changed the subject. This comment of hers has been unsettling and I have found it hard to comprehend and process. As a nurse back home the topic of death is something we skirt around. As I sat and compared my culture to theirs, it had me thinking about experiences I had in the hospital with patients dying. How my first death on the cardiac floor was hard to handle, but as I continued to have exposure and experience I started to become better at letting go and grieving in a healthy manner. This continual exposure to death is what I feel has happened in Africa. The topic of death is something that happens everyday. It is the unfortunate image I pictured when I thought of Africa and the sad reality of the hardships here; however, there is always a positive and the unexpected of all the sad talk is the way people handle the situation. People here are able to grieve, but try to focus more on the good. They live in the moment and do not obsess about the future. They still smile and dance and truly know the importance of the here and now. This is what makes a great servant leader. Someone who listens and is present. It is what we are all striving to do each and everyday here in Zambezi and throughout our lives. As much as I can bring to Africa and teach to the community and to those on my healthcare team, I truly feel we have grown and learned as much from the individuals here as they have learned from us. "At the end of the day, you can either focus on what's tearing you apart, or what's holding you together."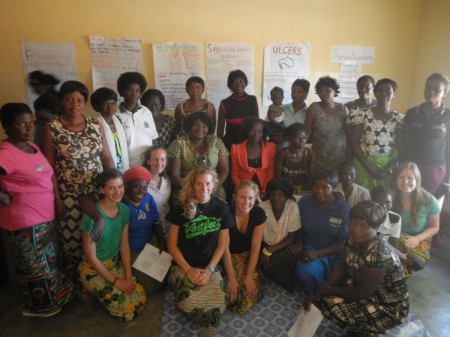 As we leave our new home in Zambezi after being emotional and physically tested I hope we all remember Father Noel's words "you have left us at a better level" and take this to heart knowing we have made a difference. We have all struggled with the questions of what are we leaving? Did we really make a difference? Did we make a change? I feel we will continually ask these questions as we embark on our next journey, but I feel we can leave knowing we did leave them in a better place. I can see it in the health care workers, the children and different community members we have met and taught. The huge turn out in our women's cooking class (Above photo). The individuals who are so proud of their new computers skills. The community members who have been empowered by the leadership team to go make a change in their own community. The children who are proud to read and share their stories they learned to write with the literacy group and the relationships and long lasting friendships we have all made. What we have left will only continue to grow. We have all had our hearts torn, but what is holding us together is our friendships and memories. We have left our footprints in the Zambezi sand and had our hearts tattooed with the stories and faces of our new family here in Zambezi. I know each and everyone of us will continue to grow from this experience as we relive Zambezi in the pictures we bring home, the stories we tell our family and friends, the times we reflect on our own, the songs that bring back the memories and faces of our Zag/Coug Zam Fam.
We are off to Livingstone tomorrow and the thought of leaving Zambezi and my new family and friends here is bitter sweet. It is always hard saying goodbye and leaving a place the has truly touched your heart. I know we are all excited for another adventure in Africa, but as we board the bush planes tomorrow we will be glad to have one another and for the extra time together to cry, laugh, and reflect on our time here and start to transition our way back home.
Shelenu mwani,
Brittany
P.S. I love you Mom, Dad and Ben. Give Sophie a big kiss for me! Miss you all very much. It will be nice to FaceTime again.
P.P.S. Marji and Brown Family Nate says hello and he loves you all!